eLearning Design for BOC Industrial Gases
Our instructional design team transformed dense technical training content into engaging, scenario-led elearning for BOC Industrial Gases & their home oxygen therapy division.
Breathing life into oxygen therapy training
Many care home residents use home oxygen therapy. Incorrect use and storage of oxygen equipment can have serious consequences, so training care home staff in how to support their residents with their oxygen therapy is of vital importance.
BOC is one of the leading providers of home oxygen to care homes in the UK.
Supporting the use of home oxygen is one of many responsibilities the staff of these care homes have to address when caring for their residents. If staff are not properly trained in the safety risks and how to mitigate them, they can put lives at risk.
BOC approached Day One with a mass of dense information about home oxygen therapy, and asked us to transform it into a course that would provide care home staff the knowledge to ensure that their residents can safely and comfortably use their oxygen.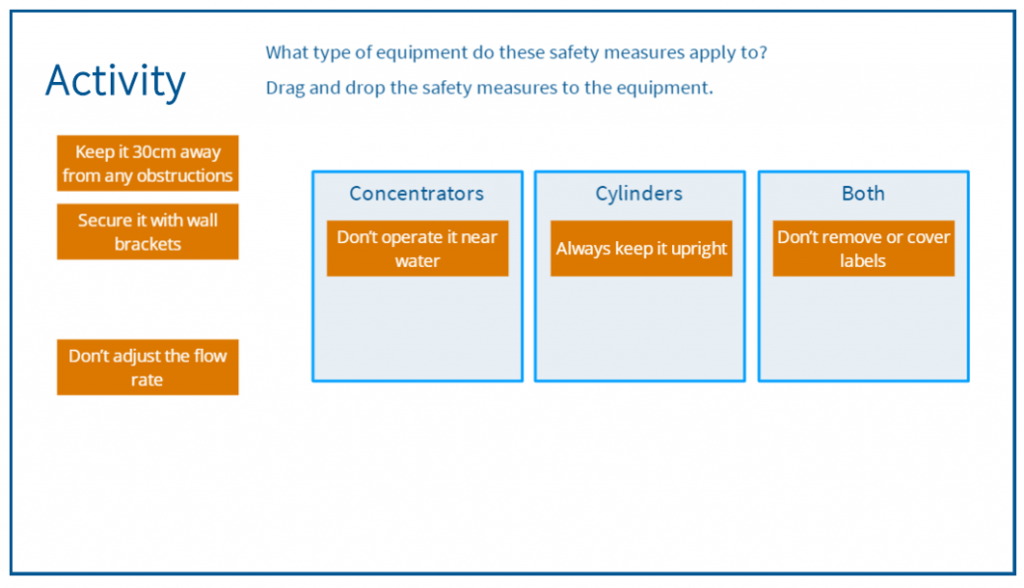 Our instructional design team consulted with BOC to get a better understanding of the target learner. Who would be taking the course? What behaviours do we need to change? How will the learner be using this information within their day-to-day role?
Armed with this information, we got out our red pens and set to work on the content. We decided on a character-based approach to bring the content to life and make it relevant to our learners, and so "Anita" was born.
She acts as a personification of our target learner, taking them through a series of real-life scenarios with her patients Julie, Doug, Sheila and Martin, each of whom have their own set of requirements.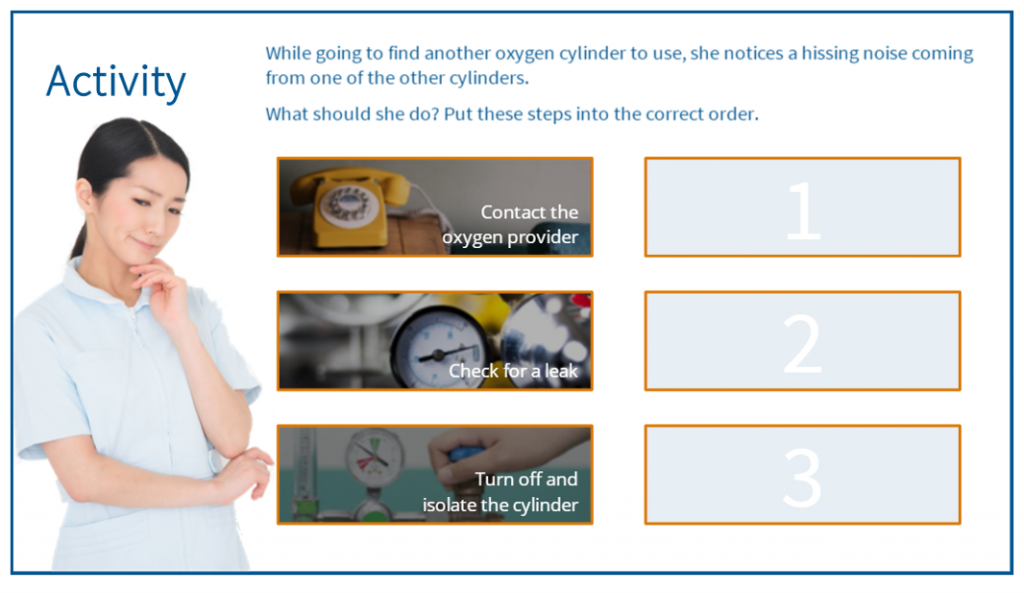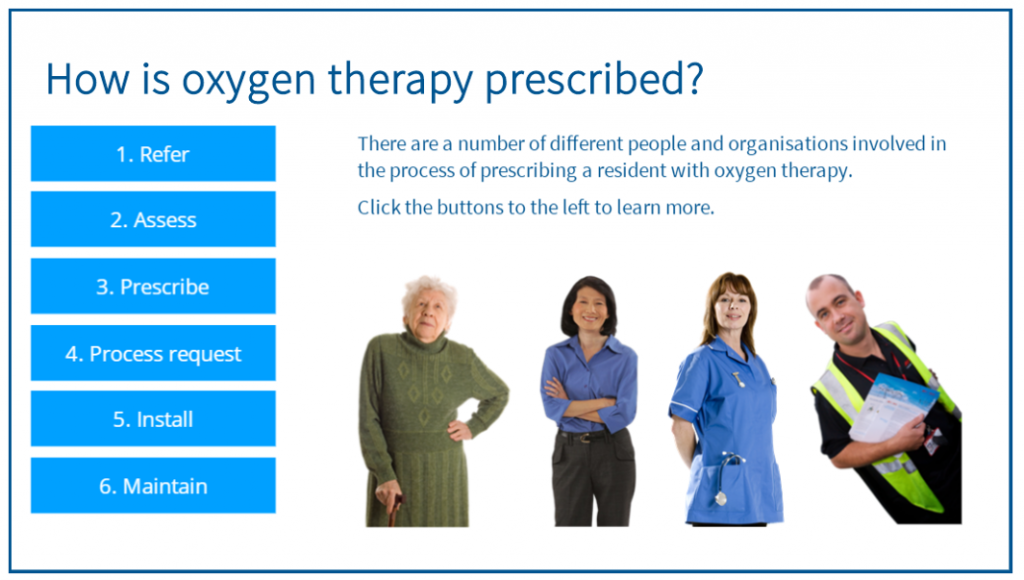 We streamlined the information to remove anything that wasn't relevant to the learner's role, and restructured the remaining content into seven modules, each with a clear focus.
The safety-related content was originally spread throughout the source material, so we brought it all together and reframed it around what the learner would actually need to do to keep their residents safe.
BOC were delighted with what we did with their source material.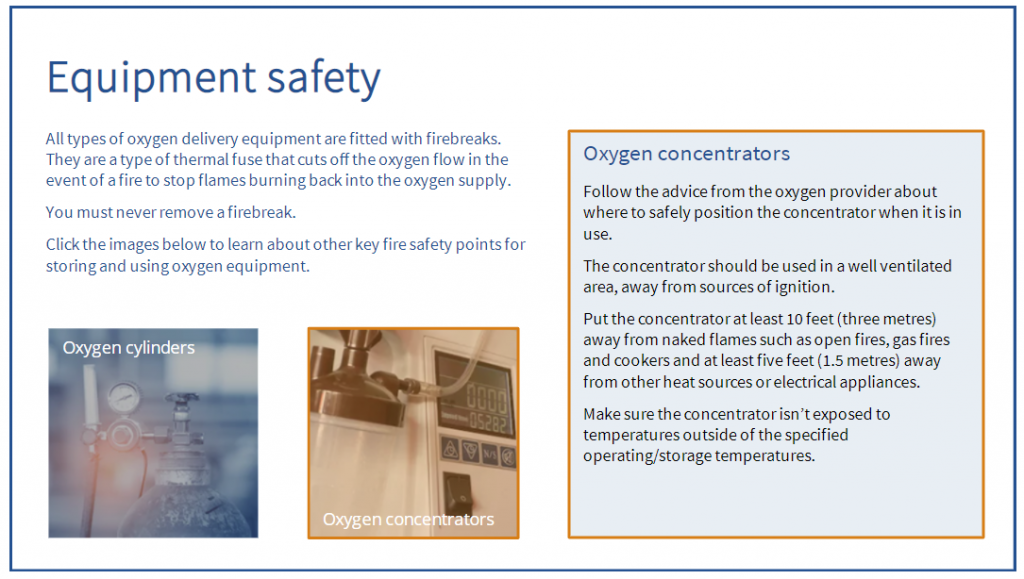 "The Day One team did a great job of understanding the care home staff that would be using the elearning and designed the content in a way that would really speak to them. They cut through all the technical detail and pared it back to exactly what was required to deliver a quality and safe service to care home residents. We think the final product is amazing!"
LOUISE MARTYN
Commercial Manager – BOC Homecare

Help with challenging content? Can Do
Whatever your training requirements, Day One can deliver on them with a bespoke solution.
Want to learn more? Contact us for an informal discussion about your needs.