Good use of simulation training creates a true to life, immersive learning experience. This kind of practice is shown to be far more effective for staff onboarding and skills development than lectures, reading or consuming audio-visual content.
True-to-life system simulations
If it looks like a lion, walks like a lion and roars like a lion… then it may be a lion simulator! Many of the clients we work with on simulation based training have one or more unique desktop systems that they need staff to be whizzes at using.
We make Learning By Doing possible when it's not appropriate to practise in the live working environment.
Our system simulations always feel relevant, different and fresh – providing lifelike interactions, multiple branching scenarios, and endless variation.
Day One can create system simulations that closely match the look, feel and functionality of any program, so trainees can learn and practise skills in an immersive learning environment that's as true to life as it gets.
We can introduce realistic scenarios to work on and use our 'Dynamic Data' system to provide randomly generated 'customer' details to work with.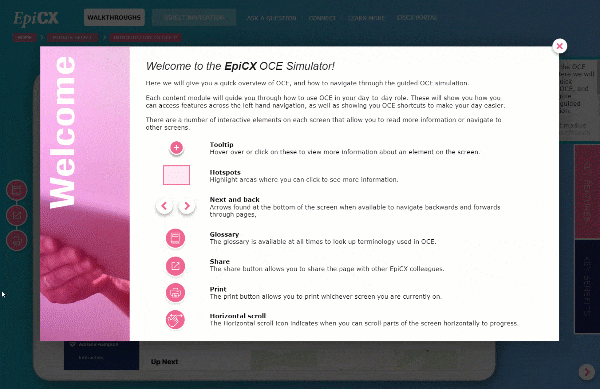 Simulation guides and support
Our simulation training systems are not a set and forget solution that we deploy, then leave you to manage.
We create easy to use client user guides in the way of a content index and manuals, video tutorials and more. We also provide ongoing support post-delivery to ensure you are able to make the most of your system simulations and see maximum training ROI.
Below is an example of a video guide created for one of our clients to help them start using their simulation-based training: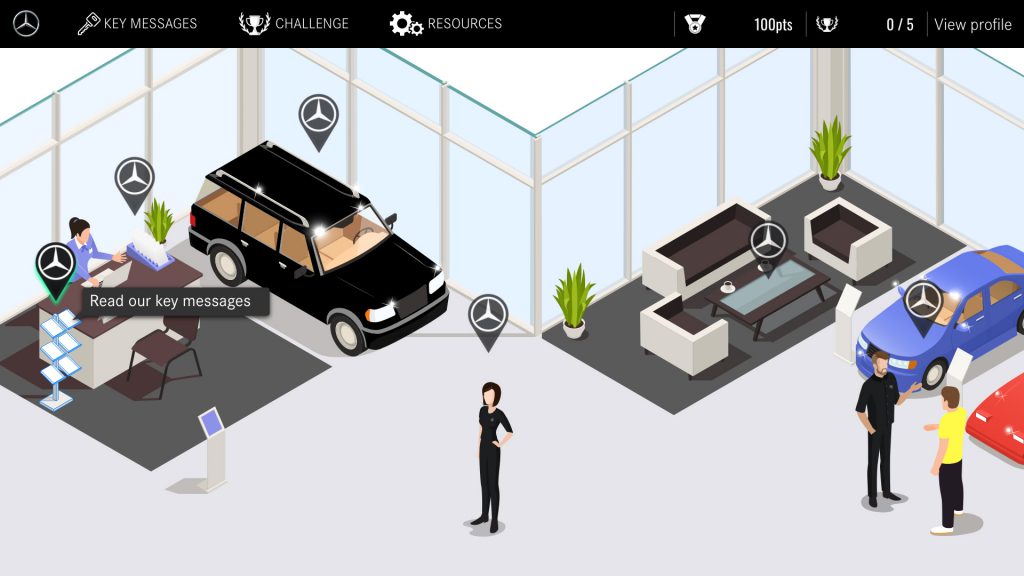 Our unique development environment allows us to create elearning simulations that mimic any system, transition between systems and even navigate through the desktop for blow-your-mind realism.
And because it's all compatible with your learning management system, every element of a trainee's performance on the simulated system can be tracked and scored.
Dynamic Data for simulation based learning
'Dynamic Data' is a special program written by Day One, that allows our simulation based learning to be populated with millions of ever-changing customer details and scenarios.
It effectively mirrors the real world, where every customer is unique and requires a tailored solution to their problem. This ensures trainees never get the same training scenario twice, and it also improves their ability to think on their feet!
To make the scenarios unbelievably accurate, our developers spend lots of time getting to know your business and your products / services. This gives us in-depth knowledge of your processes and the way different issues are resolved.
By ensuring what information goes into the database is spot on, we know that all the customer scenarios our Dynamic Data produces could actually happen for real. And it's all SCORM compliant too, meaning that most of our simulations can work within any modern learning management system.
Could our simulation training solutions help your staff learn or improve their use of your software and systems?
Relevant training case studies
Examples of our work creating dynamic, bespoke system simulations:
Roche pharma & diagnostics
We were tasked with creating a digital adoption solution that would reduce overall time to competency with Roche's CRM system, while acting as a useful reference guide for key elements of the software that users could easily refer back to if they got stuck with a specific task. TSB complaints and charges
We created lifelike system simulations for TSB that are as close as you could get to an in-person buddying system.
As Britain's most recommended bank, TSB take handling complaints very seriously, so they asked us to create a course in those skills to help their contact centre staff maintain the highest standards.
Using our unique 'e-roleplay' system, we mirrored TSB's complaints handling software and created elearning content based on true-to-life scenarios based on when, where and how customers might complain.
Learners enjoyed the training, while TSB found the quality of their complaint resolution service significantly improved.

ISOC wireless for communities
Non-profit organisation The Internet Society (ISOC) partnered with the International Electronics Standards Organisation (IEEE), in a humanitarian project providing elearning to help rural communities in Africa and India set-up and operate wireless internet.
Our instructional designers used open source material to create easy to use elearning for local trainers.
The project was such a success that ISOC commissioned us to create further versions of the elearning in French, Spanish and Russian.

Medtech eLearning for Linde
How we're helping Linde Healthcare to deliver interactive training for staff using their innovative therapy solutions.
Medtech elearning courses, product training simulation and a bespoke learning management system.
Help with immersive learning and simulation training? Can Do
Why not contact us for an informal chat about how we could help you meet your training and simulation needs and make learning more engaging?