Great eLearning for Your Sector? Can Do
Are you looking for an elearning provider in the UK that has an understanding and experience of your sector? Over 20 years of creating great elearning for a wide range of clients, Day One have delivered training solutions across multiple industries, languages and countries.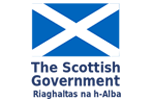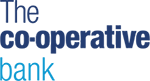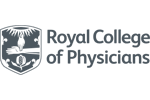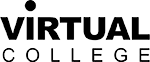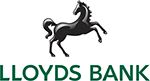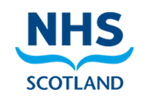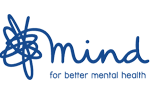 Whether you're in Finance, Healthcare, Retail, Call Centres, Technical – or another sector, we offer the complete range of elearning services, including consultancy, content development and learning management systems (LMS), as well as unique scenario and simulation based training solutions.
Our industry experience includes:
Most of our call centre training solutions are based on the belief that to be truly effective, elearning should provide a learning environment that closely mirrors the environment that customer service staff find in the real world. Our solutions include simulated systems, bespoke content, and eRoleplay – our unique, peer-to-peer training solution.
We can create true to life, scenario based learning in a safe environment, tailored to the commercial needs of the client's business – ensuring staff are as prepared as they can be.
It lets you use the systems as the same time as talking to people. I felt I was really getting into the flow of the conversation.
I felt like it was pulling together everything we've learnt so far. It let me get used to the unknown.
It shows you the different sort of people you'll encounter and how you'd react to different sort of people.
eLearning is ideal for the banking and finance sector, because it's quick and cost-effective to create, update and rollout at scale. We've helped some of the world's leading financial services with bespoke training content, system simulations, LMS and more.
Our clients in this sector have included the likes of Lloyds Business Banking, Halifax, and Co-operative Bank and we've assisted them through complex training and change management.
Training all the [Lloyds Banking Group] staff to use these systems and new processes – and to do it without interrupting service to customers – represents an enormous success.
We are currently working on a number of elearning projects for the healthcare sector, in order to drive engagement and excellence within major training initiatives.
eLearning is ideal for the healthcare sector and is widely used for onboarding, staff development and CPD because of its time and cost-saving benefits, as well as the trackability that is essential for many areas of compliance.
One of our latest exciting projects:
Day One "combine technical skills and experience with strong grounding in educational psychology" ... "Very, very pleased with it."
Day One have created elearning for engineering, manufacturing and construction companies, helping them improve staff and business performance. As many divisions of the industrial sector are facing a skills shortage, it's more important than ever to engage and retain existing workers.
eLearning for technical training
eLearning content for technical training programmes needs often needs a high level of detail, depth and accuracy. At the same time, content for non-technical staff may need an approach that drives engagement while conveying complex information.
Day One have created IT and technical training solutions, including multilingual materials to be used across multiple territories. A mixed media approach helps to ensure great training outcomes for a wide range of learners.
The team at Day One are professional, knowledgeable, responsive and customer-oriented, and often take the necessary initiative to maintain our business. The competent design and development team has used their expertise in instructional design, pedagogy and content development tools to help us expand the depth and breadth of our curriculum offerings.
eLearning for sales / customer service
Using elearning for sales and customer service training allows service and product knowledge to be updated and rolled out to staff across multiple locations quickly, and in a cost effective manner. This is important in roles where staff turnover is high.
Our solutions include bespoke training content, easy to use LMS, and our unique 'Virtual Customer' platform which simulates telephone and face-to-face sales, and customer service training.
We've had great reactions to the elearning world-wide . . . and we can't wait to grow our online offering to include merchandising, sales and induction.
Our third sector elearning solutions enable cost-effective training for charities and voluntary organisations – who are under constant pressure to do more with less.
Our experienced team combines strong design, technical and programming skill sets, so we can create exciting innovations in elearning software and content. We also offer technologies to make learning more engaging and effective, including simulations and scenario based training.
Our clients have seen our services make a dramatic positive impact on their inductions / onboarding, change management, compliance training, skills development and more.
We can work with clients directly or as a perfectly formed team-for-hire to deliver white label elearning solutions. We approach every project in the same way – with creativity, clever ideas and a Can Do attitude.
Are you looking for a specific elearning solution or a complete elearning provider?
Either way, why not contact us for an informal chat about how we could help you meet your training needs and make learning more engaging?