The Complete eLearning Providers
Are you looking for elearning providers in the UK that can deliver across all your training requirements?
Day One offers the full range of elearning services and solutions, including consultancy, training content development and learning management systems (LMS). We also offer technologies to make learning more engaging and effective, including simulations and scenario based training.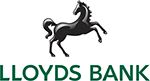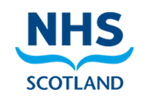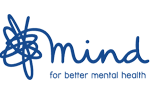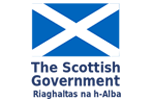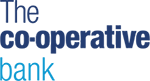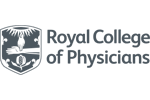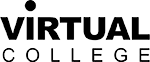 We're the complete elearing provider and our clients have seen these tools and services make a dramatic, positive impact on their inductions, onboarding, change management, compliance training, skills development and more.
eLearning consulting & strategy
For over 20 years Day One have been the elearning providers of choice for some of the UK and Europe's best-known organisations, creating the strategy and implementation blueprint, then developing training content and systems that deliver great learning outcomes.
Day One helped us make real progress on reducing costs. The attrition and sickness has improved. Induction dropout has virtually ceased now.
If it looks like a lion, walks like a lion and roars like a lion… then it may be a lion simulator!
Many of the clients we work with have one or more unique desktop systems that they need staff to be whizzes at using. But 'learning by doing' isn't always possible on the real thing. Simulation-based training creates an engaging and realistic, but safe, true-to-life practice environment that gets real results.
I was amazed that Day One was able to replicate our system behaviours exactly. It is so true to life, that people think they are using the real thing.
Bespoke elearning content development
We work closely with leading UK, European and global organisations to understand their training needs, business goals and unique environments. We are interactive, bespoke elearning content providers, creating workplace scenarios, and bite-size training content.
We develop engaging, multimedia content in the form of text, video, audio, social learning, branching scenarios, interactive games, or blended learning. Often it's several of these in combination.
We are very, very pleased with what Day One delivered. They were attentive to client needs and views throughout which was especially challenging with a customer who had strong views on how to deliver the material.
Learning management systems
We support clients in developing and managing learning management systems (LMS) to fit their needs. This could be our own modular LMS that starts with simplicity at its core, but we're equally happy to work with other platforms, including open source solutions.
Whatever the learning platform, we focus on making things easy to use and future-proof, while delivering an engaging experience and useful tools, such as learner analytics.
We've had great reactions to the elearning world-wide . . . and we can't wait to grow our online offering to include merchandising, sales and induction.
Using our unique pairing technology developed here at Day One, we can link two delegates by desktop and phone so they can work together in an interactive session. The result is the most realistic experience of handling a customer call.
For the 'customer' in the scenario it's a also great opportunity to see how it feels to be on the other end of the call, helping them to understand the caller perspective.
Compared to the old training system, our new solution is like the difference between Night and Day.
Corporate elearning & global training projects
Many large companies need to roll out training to a disparate, international workforce, often at speed and in complex working environments.
For corporate elearning and other types of training across borders, we've developed a great deal of expertise in managing the complexities involved with multinational, multilingual and translation projects.
Founded in 1997, we are one of the longest-established elearning providers in the UK and Europe.
We've worked with a wide range of clients in our time and have transformed learning at some of the best known brands in Banking / Finance, Retail, Automotive, Construction, Charity, Engineering, Technology, Healthcare and more.
We can support your L&D team with onboarding and training in Sales & Customer Service, Health and Safety, Product Knowledge, Compliance, Leadership & Management – or any other area of learning and skills development.
Our experienced team of elearning developers combine strong learning experience design and technical skill sets, so we can create exciting innovations in elearning software and content, and quickly resolve any problems too. We aren't just fair-weather developers you know.
We can work with clients directly or as a perfectly formed development team for hire to deliver white label elearning solutions. We approach every project in the same way – with creativity, clever ideas and a Can Do attitude.
Are you looking for just one of the solutions above – or for a complete elearning provider?
Either way, why not contact us for an informal chat about how we could help you meet your training needs and take your learning to the next level?