eLearning Consulting & Strategy
For over 25 years, Day One have provided elearning consulting, strategy and implementation to some of the UK and Europe's best-known brands. Let's make Learning By Doing your key to employee engagement and training with impact.
Helping you keep your training promises
As an extension of your L&D team, we're the safe pair of hands that will help you keep your training promises.
 
Combining backgrounds in learning psychology, elearning design and training technology, we roadmap solutions to meet your current and future needs. We then develop the content and systems needed for immersive learning experiences and better ROI.
 
We're the trusted elearning partner to many UK, European, and global organisations: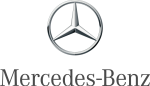 Here's how our elearning consultancy and strategy development services work:
Talk to an elearning development expert
Talk to a training solutions expert
Talk to an elearning development expert
eLearning Solutions Director
Elaine knows how to create elearning that has a dramatic impact on business and learning outcomes.
She has a background in Educational Psychology combined with a career designing and developing online learning for some of the best-known brands in the UK and Europe, including the likes of Lloyds Bank, the NHS, Amazon and Mercedes Benz.
This puts her in an unrivalled position to understand what really works for adult learners, and how to achieve it given the constraints of technology, budget and culture.
Talk to a training solutions expert
Relevant case study: Lloyds Business Banking
We helped Lloyds Business to improve their induction training, and our elearning strategy and solutions enabled them to achieve a complete ROI within 3 months:
Induction attrition dropped from 20% to 5%
Call maturity (ability to answer a query in one go) for new advisors rose from 62% to 86%
The average after-call work time dropped from 2 minutes down to 45 seconds
Trainees who practised using Day One were measured as more confident and competent than those who hadn't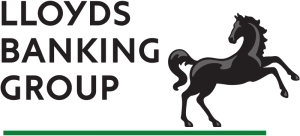 Relevant case study: 3D Interactive Training for BOC
Industrial and healthcare gases supplier BOC is one of the world's leading companies in its field, and the largest in the UK.
They wanted to make their training content more accessible and to grow their course sales revenue with an effective elearning ecommerce solution, delivered via a custom LMS. They also wanted the training to be more user-friendly and engaging by adding more interactivity.
We created a series of 3D interactive courses so that learners could explore an environment that made sense to them in the context of their day to day work.

Relevant case study: Training Line-managers to Support Pregnancy at Work
Tommy's have unique authority in the UK in relation to pregnant employees and how they are and should be treated in the workplace. They wanted to enhance their subscription offer to HR Departments by supplementing it with a high-quality elearning portal for line-managers: 'Pregnancy at Work'.
Unique elearning and resources for managers, designed in conjunction with parents, experts and cross-sector organisations.
Highly Commended at the 2022 Third Sector Awards in their 'Breakthrough of the Year' category.

How to Maximise Training ROI: Leverage eLearning
eLearning Glossary – Jargon Buster for Digital Learning Terminology
eLearning & blended learning with impact? Can Do
Could our elearning consultation, strategy and implementation help your organisation to make L&D more effective? Contact us at Day One Technologies for an initial chat about your needs.