Outsourcing Your eLearning Development
If you're looking at outsourcing your elearning development but need to maintain the highest quality, Day One are the team for hire. We can work directly with clients or via training companies as outsourced developers of bespoke elearning content & platforms.
Bespoke elearning and systems
Whatever your training requirements, the Day One team can deliver on them with bespoke elearning content solutions or white label LMS that are tailored to the branding and ethos of your company – and/or your end users. We are trusted to deliver outsourced elearning projects for large organisations in Defence, Health, Finance and other sectors.
We've been the outsourced development team for several companies, creating technical training, health and safety courses, system simulations and white label courses that are delivered as part of a wider programme of solutions.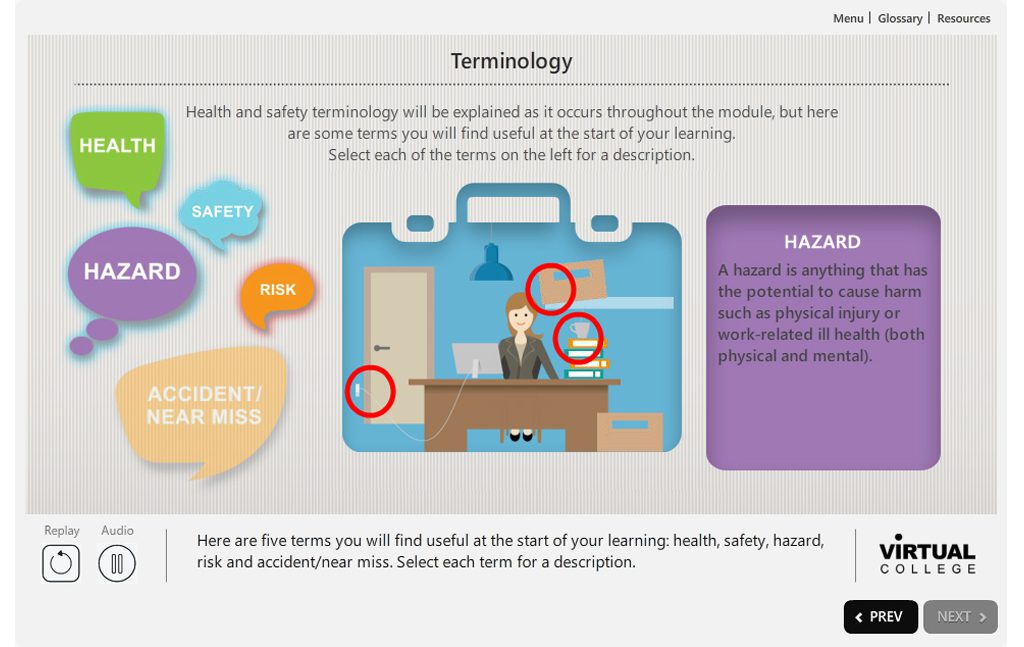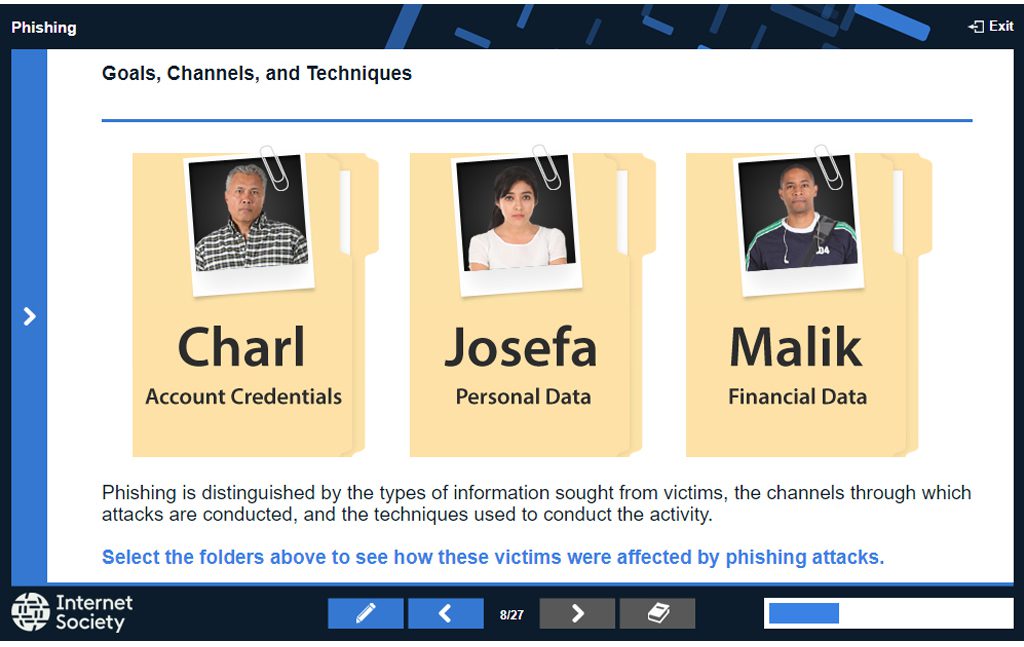 Developers assemble: team for hire
Our in-house team of experts have many years of combined experience in all areas of online learning development, and we have a pool of external contractors on-hand to bring in when we need extra hands on deck.
We have specialists in elearning development, project management, instructional design, systems development and robust quality control to handle every stage of the project life-cycle to seamlessly deliver on your brief.
Our process starts with a great deal of consultation to understand your business and training goals, and to become immersed in your systems, brand and organisational culture.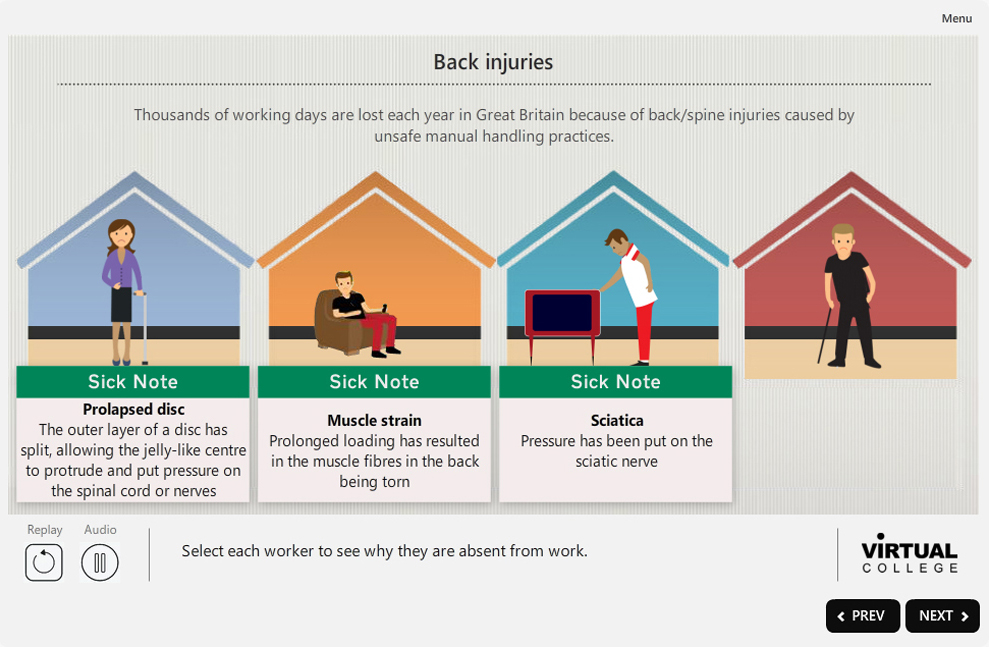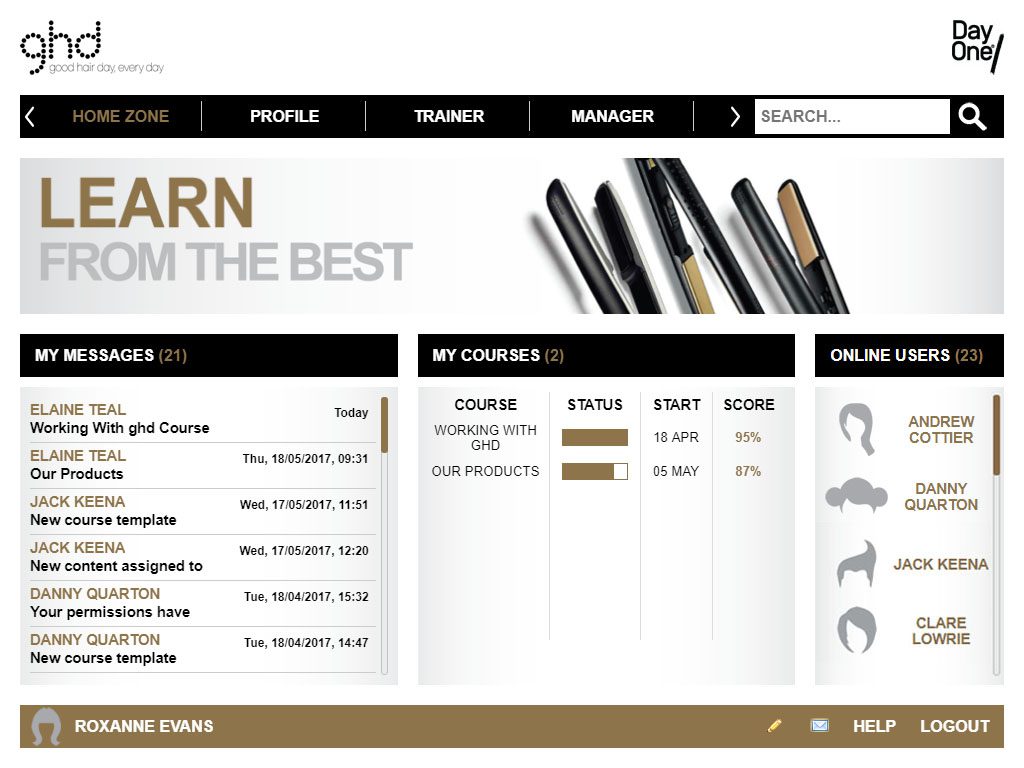 We can then work as an extension of your L&D team with minimal management overhead. You can give us your requirements knowing that we are on your wavelength, and with confidence in the knowledge that our team of experts will take care of it.
This reduces the time and effort spent on re-explaining your needs and approach for each subsequent project.
Examples of our work creating dynamic, bespoke elearning:
Relevant case study: LMS for Hair Styling Brand - ghd
ghd wanted a new LMS and elearning solution to train sales staff on the science and technology behind each of its products. They wanted the training to be fun and engaging – in line with their innovative brand.
We developed a bespoke learning management system that provides ghd trainees with engaging, multimedia content such as video, photos, animation and music. Being able to share scores and comment on progress via Facebook added more fun and a little healthy competition.
ghd's HR team were delighted with the results and plan to use the LMS for sales, merchandising and induction training, with potential for extending it to further roles across the company.

Relevant case study: ISOC wireless for communities
Non-profit organisation The Internet Society (ISOC) partnered with the International Electronics Standards Organisation (IEEE), in a humanitarian project providing elearning to help rural communities in Africa and India set-up and operate wireless internet.
Our instructional designers used open source material to create easy to use elearning for local trainers.
The project was such a success that ISOC commissioned us to create further versions of the elearning in French, Spanish and Russian.
Outsourced elearning solutions? Can Do
To find out more about our experience with outsourced development projects, get in touch for an informal discussion about your training needs.