Day One is a leading provider of finance elearning solutions, having created online learning content, simulation-based training and more for some of Europe's largest financial services companies.
Financial services training at speed & scale
As one of the world's most highly-regulated industries, financial services training is continuous, usually complex, and often required at speed.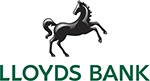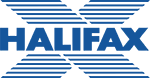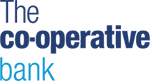 eLearning is an ideal mode of training delivery for financial services providers, because it is relatively quick and cost-effective to create, update and rollout at scale to a disparate and time-pressured workforce.
Our financial services training solutions:
Bespoke elearning with engaging, multimedia content to enhance your Performance & Quality programmes
Scenario based training using 'eRoleplay' – peer-to-peer, social learning
Modular LMS with functionalities and access levels tailored to each user group
Desktop system simulations, creating true-to-life learning environments for branch, office or call centre staff
Mobile accessibility – our solutions can be made accessible from any device where appropriate, enabling anytime, anywhere learning.
Here at Day One, we're highly experienced in the working environments of finance companies, including those of their front line customer service and call centre teams.
We have created elearning content, scenario based training, and system simulations for staff that need to manage multiple systems at the same time – situations that are virtually unique to the finance industry.
We've helped banks, insurance providers, pensions & savings companies, mortgage lenders and other types of financial service organisation to improve: Inductions & Onboarding, Finance Product Knowledge Training, Telephone Banking, Customer Service, IT System Rollouts, Data Protection & Records Management, Learning Strategy and more.
We've created highly effective elearning solutions that have been rolled out to thousands of staff simultaneously across hundreds of branches, offices and call centres.
Our focus is always on delivering projects on-time, on-spec and on-budget and we've made life easier for our clients in highly time-pressured, commercially-sensitive environments.
We Can Do the same for you – want to discuss your project?
Financial services case studies
Examples of our work creating dynamic, bespoke elearning for financial services companies:
We helped Lloyds Business to improve their induction training, and our elearning strategy and solutions enabled them to achieve a complete ROI within 3 months:
Induction attrition dropped from 20% to 5%
Call maturity (ability to answer a query in one go) for new advisors rose from 62% to 86%
The average after-call work time dropped from 2 minutes down to 45 seconds
Trainees who practised using Day One were measured as more confident and competent than those who hadn't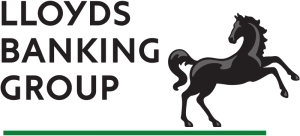 Modernising legacy systems training for Co-op
Co-op needed help in modernising legacy training systems, making them more 'true-to-life' in line with their account opening process.
We created a solution that mirrors all aspects of the Co-op systems. Using multiple modes of delivery, the new elearning environment provides instant, informative feedback and gradually builds up the confidence of their staff during the induction and training process.
The client was amazed by how we had replicated their real-life working environment and engaged their learners.

Complaints handling training for TSB
TSB is Britain's most recommended high street bank, and it's easy to see why. As well as being committed to providing excellent products and services, the bank takes extra good care of its customers and takes all complaints VERY seriously.
To help improve call handling skills training, we we created mirror-image simulations of TSB's complaint handling software and other in-house systems.
A great success – TSB loves the Learning By Doing method of training, so our 'e-roleplay' solution was right up their street, giving employees a realistic opportunity to verbalise, listen, empathise, influence and reflect. 

HBOS and Lloyds integration
When LloydsTSB acquired Halifax and Bank of Scotland in the largest merger in European banking history, it became the biggest retail bank in the UK. While promising huge cost savings across the new organisation, it raised many issues for the L&D team – especially in quickly training 8,000 HBOS telephony staff in the new Lloyds software.
We created a simulation-based training solution that enabled 500 delegates per day to learn and practise using the new software, while still doing their day jobs.
Helping so many staff to be trained in new systems quickly, and without disruption to customers, was lauded as "an enormous success" by both the client and industry analysts.

Help with finance training? Can Do
We're always happy to discuss elearning projects – why not contact us for a no-obligations discussion of your requirements?
Related posts from our blog: