eLearning for Product Knowledge Training
Day One can create bespoke elearning for product knowledge training – helping your teams to develop
the skills and confidence to deliver great sales, marketing and customer service.
Engaging elearning for knowledge & skills development
Whether you sell physical products or you're a service provider, frontline staff need extensive knowledge of both the solution's specifications, and how they deliver on customer needs and expectations.
If you need to train an external network of channel sales partners, distributors or customers, we can also create an 'extended enterprise' solution that gives them the knowledge and skills they need to promote or use your solutions, and that keeps them up to date.
We combine learning psychology with the latest tools and best practice in elearning to create interactive product knowledge training that is engaging and effective.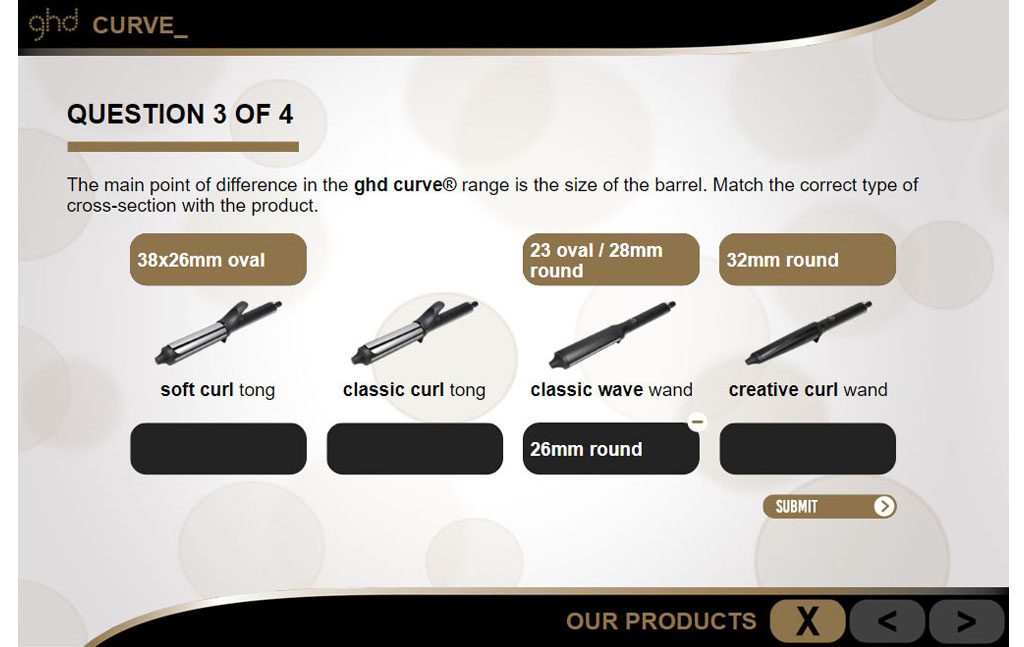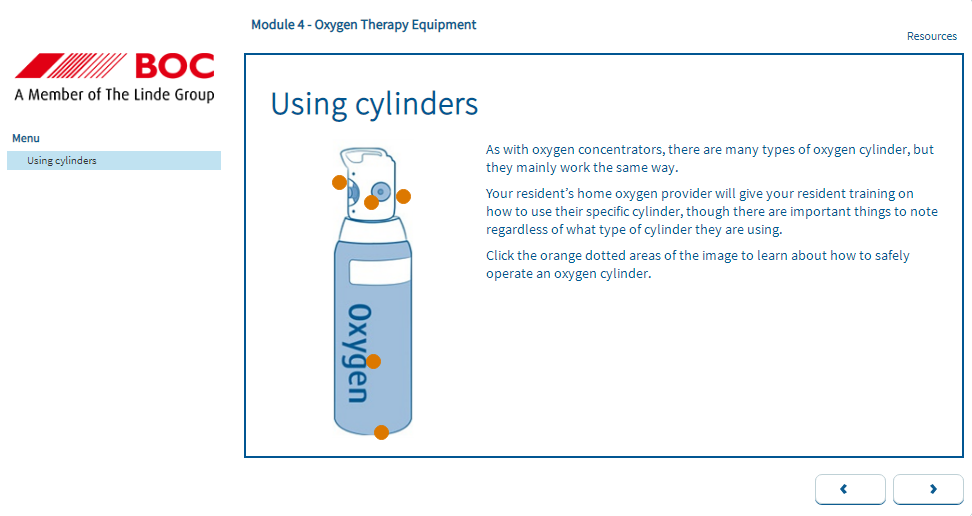 eLearning is ideal for making onboarding and ongoing knowledge and skills development fast and accessible for staff who might be based across multiple locations or working in shifts.
There is no need to hire face-to-face trainers or classroom facilities. It's also ideal for companies who have frequent changes to their products and services, or who need to adapt to new legislation or industry guidelines.
Training content can be rolled out to relevant teams or an entire workforce as soon as it has been updated.
We can create multimedia elearning using audio, micro-learning objects and video, as well as text materials, to suit the needs of different types of learner and the nature of the content.
We can create scenario based learning that enables your teams to practise using their product knowledge in a realistic sales or customer service situation.
Product training case studies
Examples of our work creating dynamic, bespoke elearning for product training:
Relevant case study: Breathing Life Into Oxygen Therapy Training
Many care home residents use home oxygen therapy. Incorrect use and storage of oxygen equipment can have serious consequences, so training care home staff in how to support their residents with their oxygen therapy is of vital importance.

Relevant case study: LMS for Hair Styling Brand - ghd
ghd wanted a new LMS and elearning solution to train sales staff on the science and technology behind each of its products. They wanted the training to be fun and engaging – in line with their innovative brand.
We developed a bespoke learning management system that provides ghd trainees with engaging, multimedia content such as video, photos, animation and music. Being able to share scores and comment on progress via Facebook added more fun and a little healthy competition.
ghd's HR team were delighted with the results and plan to use the LMS for sales, merchandising and induction training, with potential for extending it to further roles across the company.

"We've had great reactions to the elearning world-wide . . . and we can't wait to grow our online offering to include merchandising, sales and induction."
CLAIRE LOWRIE
People Development Manager / ghd hair

Help creating great product knowledge training? Can Do
Whatever your product knowledge training needs, Day One can deliver on them with a bespoke elearning solution for your sales, marketing or customer service teams.
We can help you to develop your internal staff or your channel sales partners, distributors or customers as part of an extended enterprise training programme.
Want to learn more? Contact us at Day One for an informal chat about how we could help you meet your systems training needs and make learning more engaging?
Related posts from our blog