A Social Learning Twist on Product & Sales Training
Good Hair Day – aka ghd – is one of the world's leading hair styling brands. We worked with them to create bespoke content and an LMS that uses social learning to bring some fun into their product knowledge and sales training.
Making learning fun for ghd
From its headquarters in Leeds, ghd has developed a truly global presence; their market-leading hair stylers and dryers are sold in 50,000 salons worldwide.
Behind the glamour, ghd is a very technology-focused company: their sales teams need to know about the science that goes into making their products so awesome. They saw the value in using a Learning Management System (LMS) to deliver sales training quickly and consistently at scale across their global network of partners. ghd brought us in to develop bespoke elearning content and an LMS with an emphasis on social learning that would reflect the fun, sociable nature of their brand and staff.
ghd needed an elearning solution to train sales staff and channel partners in the science and technology behind each of its products.
They also wanted the solution to be in keeping with their innovative brand, strengthening their corporate messages of playfulness, glamour, technology and engagement.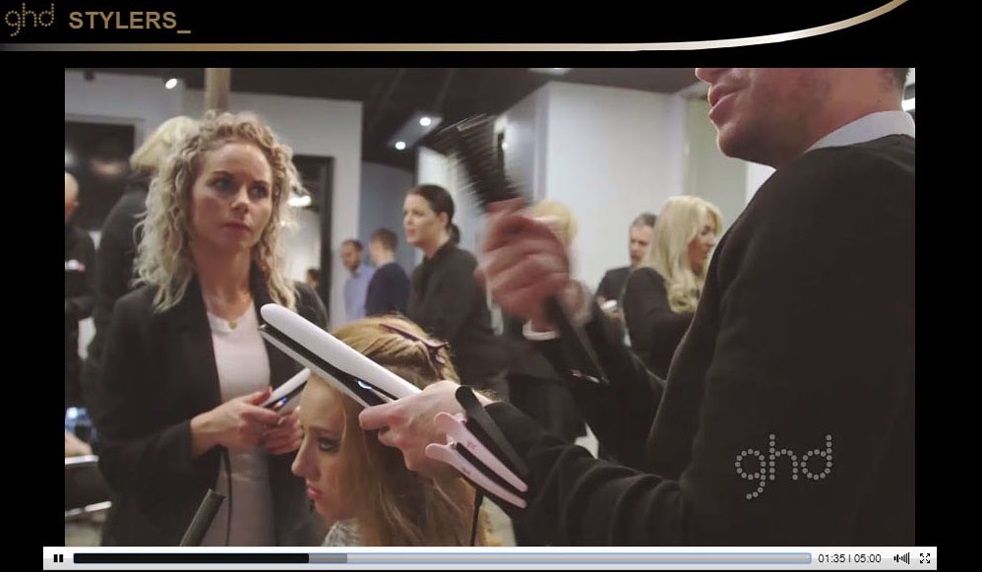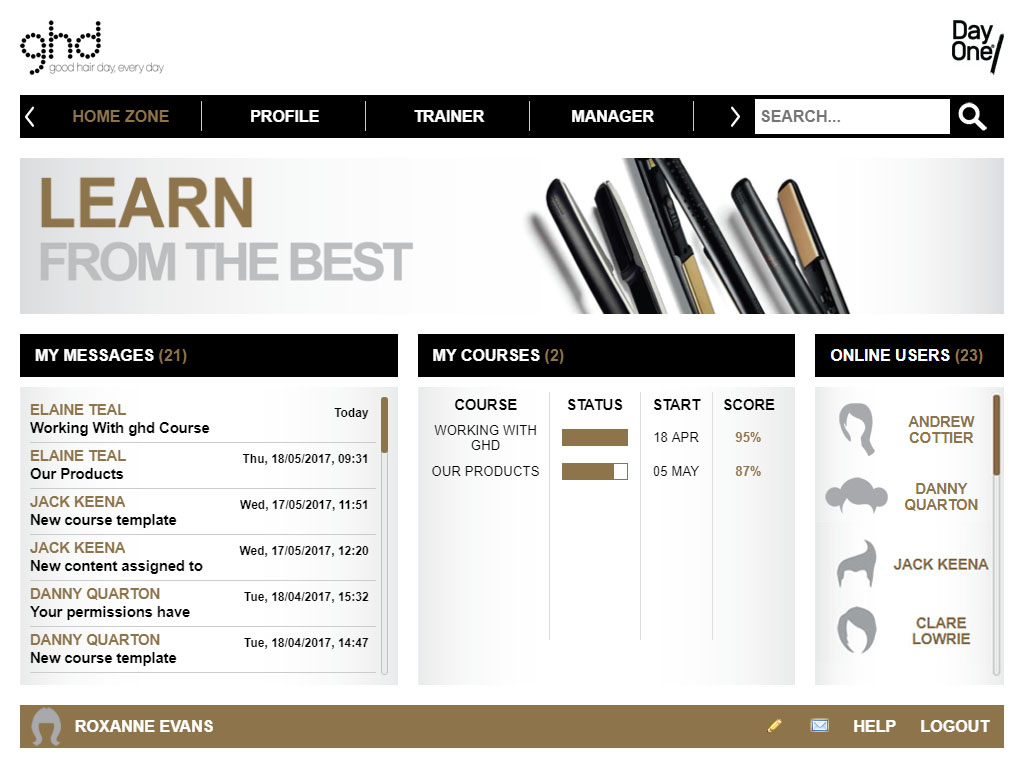 Day One developed bespoke content and a customised learning management system for ghd.
It was visually flashy, on brand, packed with innovative new features that supported their corporate messages, including:
Engaging learning material that used photos, video clips, music and animations to bring the technical content to life.
A fun set of avatars for learners to choose from, each featuring a different hairstyle.
A facility to share their scores after completing the end of module quizzes to create a little healthy competition between colleagues.
A unique search function to make the technical content easily accessible for sales staff to use as a reference.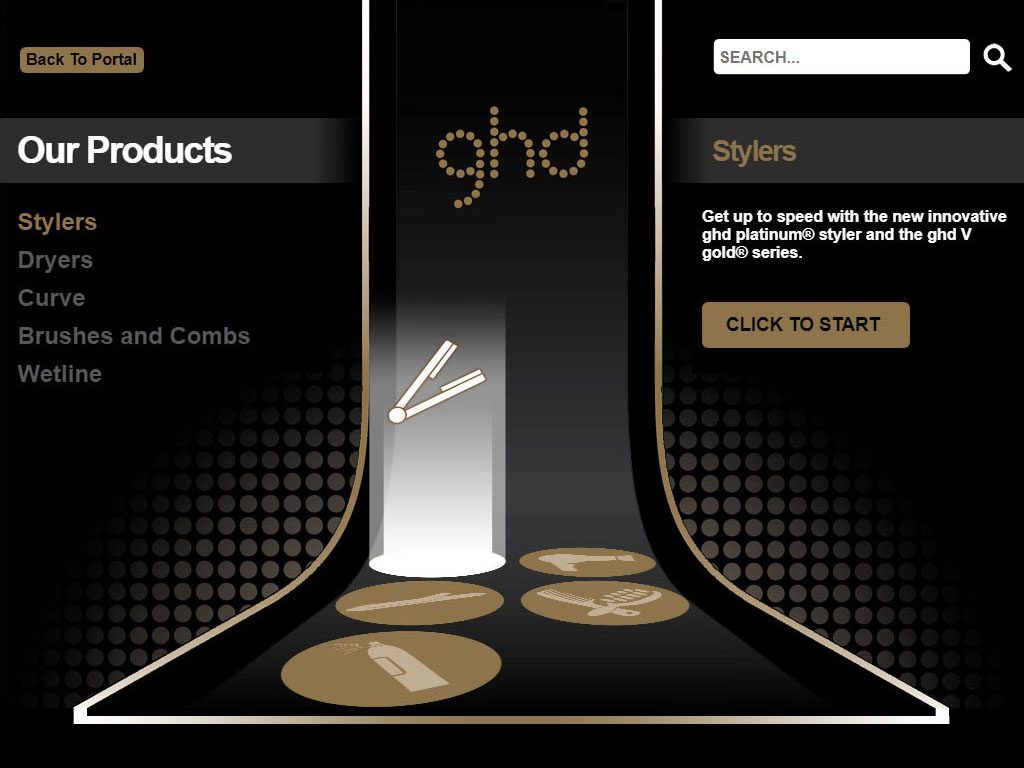 "We've had great reactions to the elearning world-wide . . . and we can't wait to grow our online offering to include merchandising, sales and induction."
CLAIR LOWRIE
People Development Manager / ghd hair

Help with LMS, social learning or sales training?
Whatever your learning platform or sales training content needs, the Day One team can deliver on them with a bespoke, interactive elearning solution. We can help you to develop your internal staff or your channel sales partners, distributors or customers as part of an extended enterprise training programme.
Want to learn more? Contact us for an informal discussion about your needs.