eLearning for Contact Centre Onboarding
Effective induction training helps to improve compliance, reduce time to competency, and trim costs. With our learning for contact centre onboarding at Lloyds Banking Group, attrition dropped from 20% to 5% within just three months.
Faster onboarding and great ROI for Lloyds Banking Group
The ins and outs of business banking can be tricky to get your head around, and when it's accompanied by outdated computer systems and humdrum training, it's no surprise that many new recruits run for the hills.
Lloyds Business Banking was finding it difficult to get its new starters excited enough about taking calls from their business customers to complete their training. 20% of their new recruits didn't make it through the 12-week induction period to even try out their contact centre jobs.
Recruiting and training people for banking jobs is an expensive business. With one in five recruits dropping out before finishing their training, Lloyds Business Banking needed to rethink their approach to training their contact centre staff.
Their existing training programme wasn't well structured, and it didn't allow trainers the time to support their learners or go through the more difficult stuff in more detail. It also lacked any kind of oomph to get trainees excited about their new roles.
Lloyds approached Day One to see how we could help.
We came up with a complete solution to move Lloyds away from a "death by PowerPoint" approach to training their contact centre staff, and give their learners a real taste of the work they would be doing with their customers.
We created a simulated environment for trainees to practise real life situations. It included mock ups of Lloyds' desktop systems and an endless choice of training scenarios (thanks to our Dynamic Data™).
This gave our learners a safe place to practise the complex processes required for business banking before they were let loose on actual customers.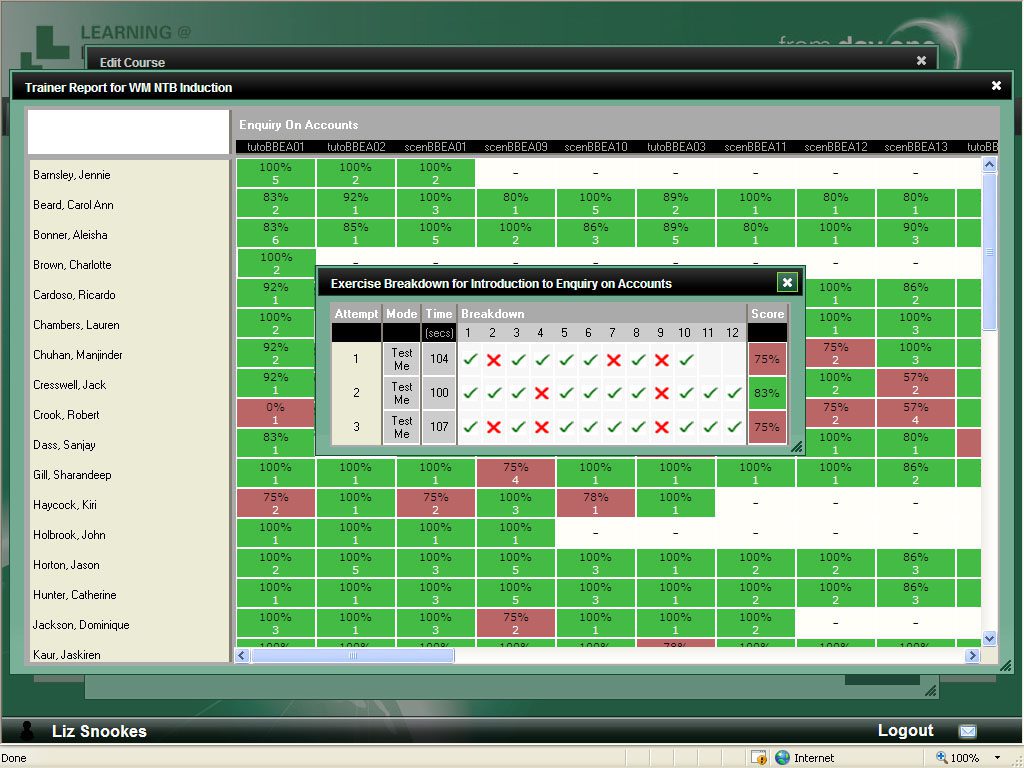 A major advantage of this approach is that while learners beaver away on their elearning modules, the Lloyds trainers are free to work the training room, giving support to those who need it and walking through the tricky bits in more detail.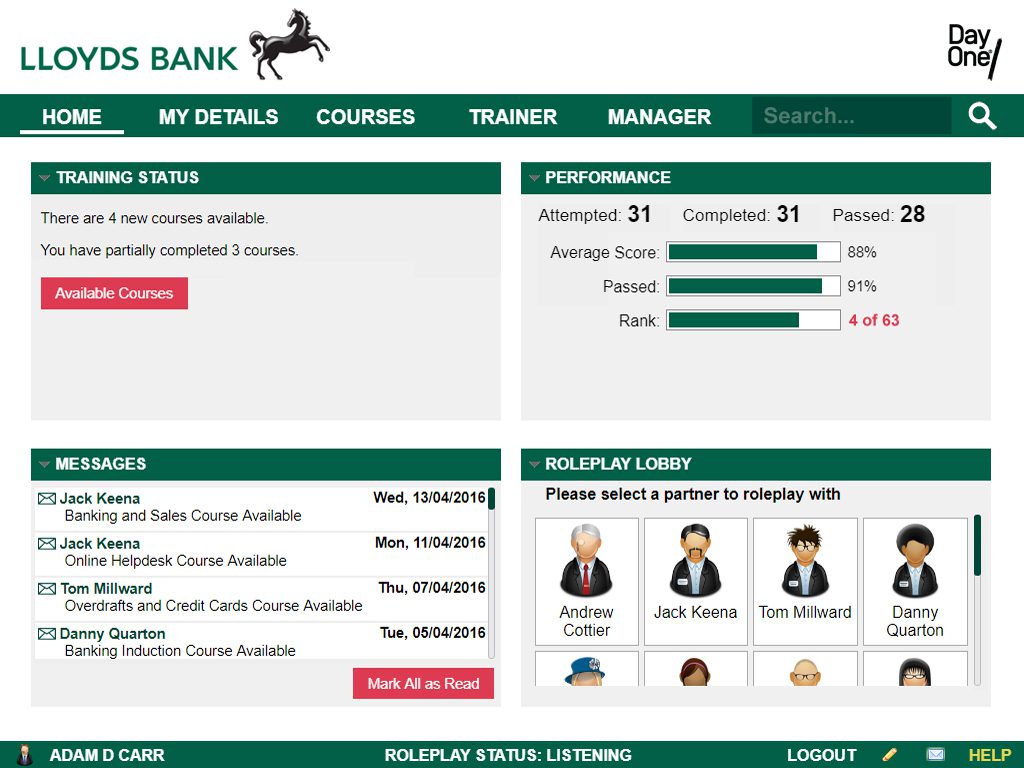 Our built-in assessment functions enabled the trainers to see how their recruits were getting on and could identify anyone needing extra support before they got overwhelmed and ran for the hills.
Lloyds were thrilled by the results that our programme delivered for their contact centre staff.
After just THREE MONTHS:
Induction attrition dropped from 20% to 5%
Call maturity (ability to answer a query in one go) for new advisors rose from 62% to 86%
The average after-call work time dropped from 2 minutes down to 45 seconds
Trainees who practised using Day One were measured as more confident and competent than those who hadn't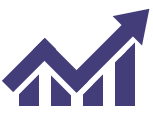 Soon after this, they asked us to look at elearning support for the mainline operations of their contact centre staff, so they must have been pleased with us!
"A critical success factor for us was to ensure we had new colleagues who were competent in the use of the systems when they left their learning event. A key enabler of this was the 'Day One' system.
I have received excellent feedback from the trainers, recently giving 'Day One' a Net Promoter Score of 96 for ease of use which only serves to highlight how integral 'Day One' has been to the success of the programme."
RACHEL BRACEWELL
Head of Learning / Customers / Brands / Digital and Telephone Banking / Lloyds Banking Group

Help with elearning for your contact centre? Can Do
Whatever your training requirements, the Day One can deliver on them with a bespoke solution.
Want to learn more? Contact us for an informal discussion about your needs.