eLearning for Leadership & Management Training
A top leadership development consultancy in the United Arab Emirates asked us to develop a series of leadership and management elearning courses for senior delegates.
Topics like mindfulness, self-development and the global code of ethics aren't the easiest to bring to life with elearning, and these courses needed to be 'grown-up', elegant and aspirational.
Our target audience wouldn't respond well to visuals they perceived to be childish (so no 'cartoons' allowed!), and we needed to pay respect to the cultural, gender, race and class values of modern-day Abu Dhabi.
As the client is a leading talent development expert within an international hub for business, the elearning (including the LMS administration) had to be mobile-friendly in both English and Arabic so that learners could select the language they preferred, on the device of their choice.
We created a beautiful and slick online learning system that had more in common with high-end websites than most government elearning.
By structuring content to match the needs of modern on-the-go learners, we added further value by creating serious games, surveys, psychological learning profile questionnaires, behavioural analysis-style surveys and reflective activities.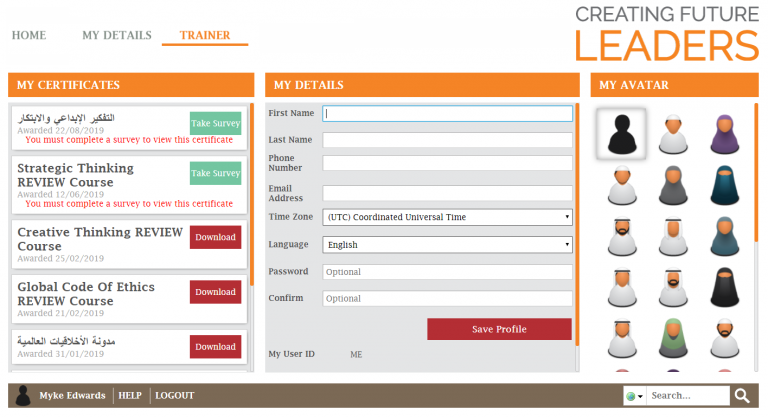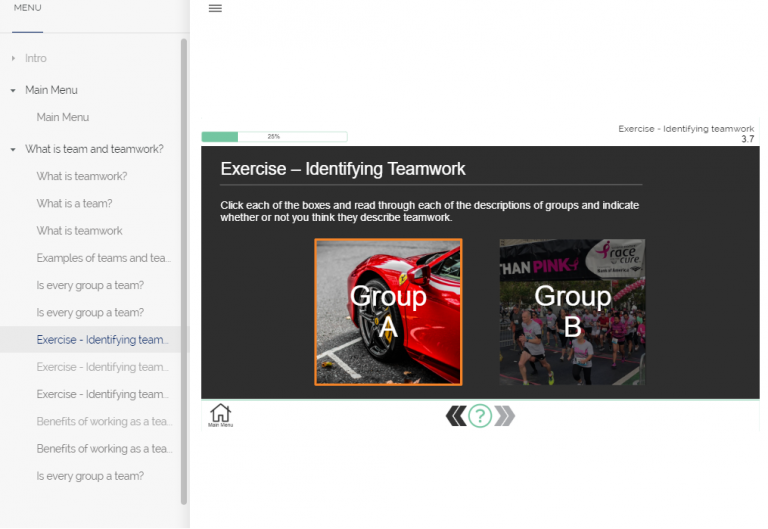 We presented the material in small, manageable sections that really give the learner a sense of progress and achievement. The visuals we designed were simple, clean and in some cases even a bit glamorous!
The layouts were all designed with both the Arabic and English languages in mind at every stage, so that the content would make sense and look good for both left-to-right and right-to-left presentation.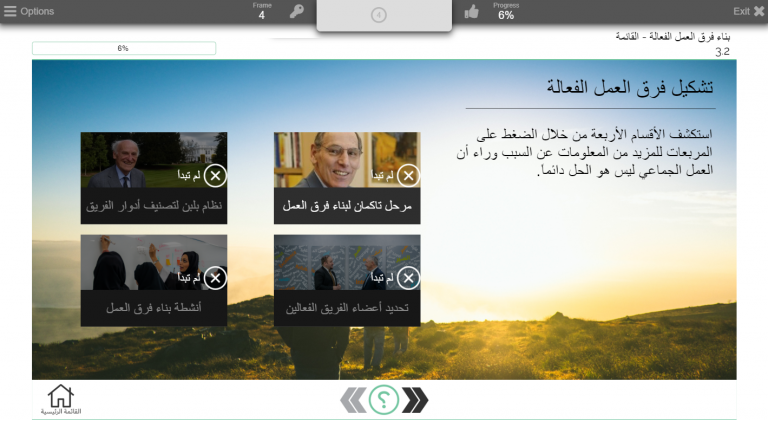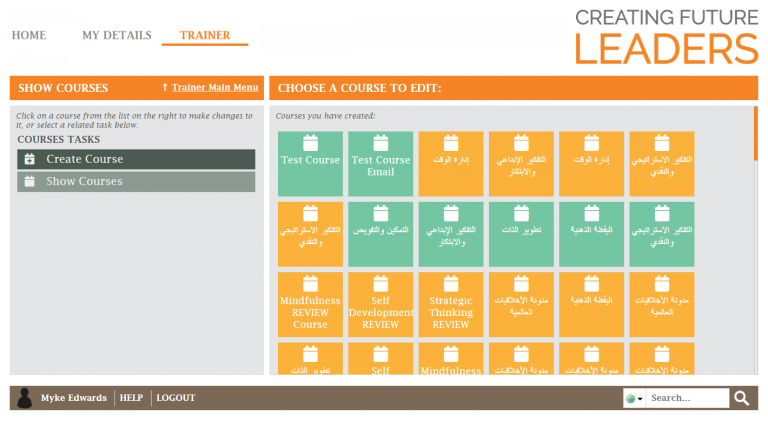 Our LMS solution handled a complex training programme with simultaneous cohorts on a variety of courses. And there may be 6,000km between the UK and UAE, but our 1st-line support team were always available – as if we were in the next room.
Within a year of system roll-out, there had been almost 4,000 learners who had successfully logged on to the LMS with around 22,000 total learning hours between them.
The courses are delivered as part of an ongoing programme of content creation.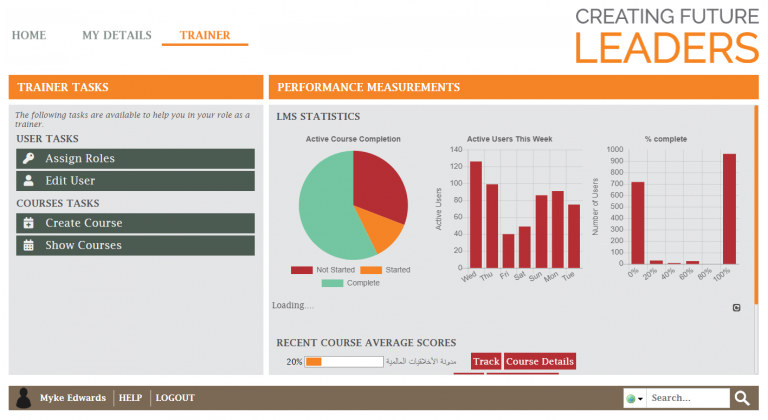 Engaging leadership & management training
Whatever your leadership and management training requirements, Day One can deliver on them with a bespoke solution to engage your learners and develop necessary skills across your team.
Want to learn more? Contact us for an informal discussion about your needs.