Retail Banking Training Under Pressure
When LloydsTSB acquired Halifax and Bank of Scotland, their 8,000 contact centre staff needed to learn how to use the new unified systems, and they need to do it quickly.
eLearning & System Simulations for 8,000 Contact Centre Staff
LloydsTSB's acquisition of HBOS was the largest merger in European banking history. The merger instantly created the biggest retail bank in the UK with more than 25 million customers.
Each bank came with its own IT platforms. Lloyds Banking Group decided to go with the LloydsTSB desktop system as their primary IT platform for its contact centres and set a date for the official switchover when it would go live for all staff.
To meet the deadline, the Group's learning and development team needed to train the thousands of recently acquired HBOS contact centre staff.
Day One was bought aboard to provide a training solution to prepare over 8,000 staff for the big launch.
Training the thousands of contact centre staff across the banks to use the systems quickly and without disruption to customers was going to be a huge challenge.
This was the biggest project we had ever been involved in, and with a fixed deadline, the pressure was really on to deliver.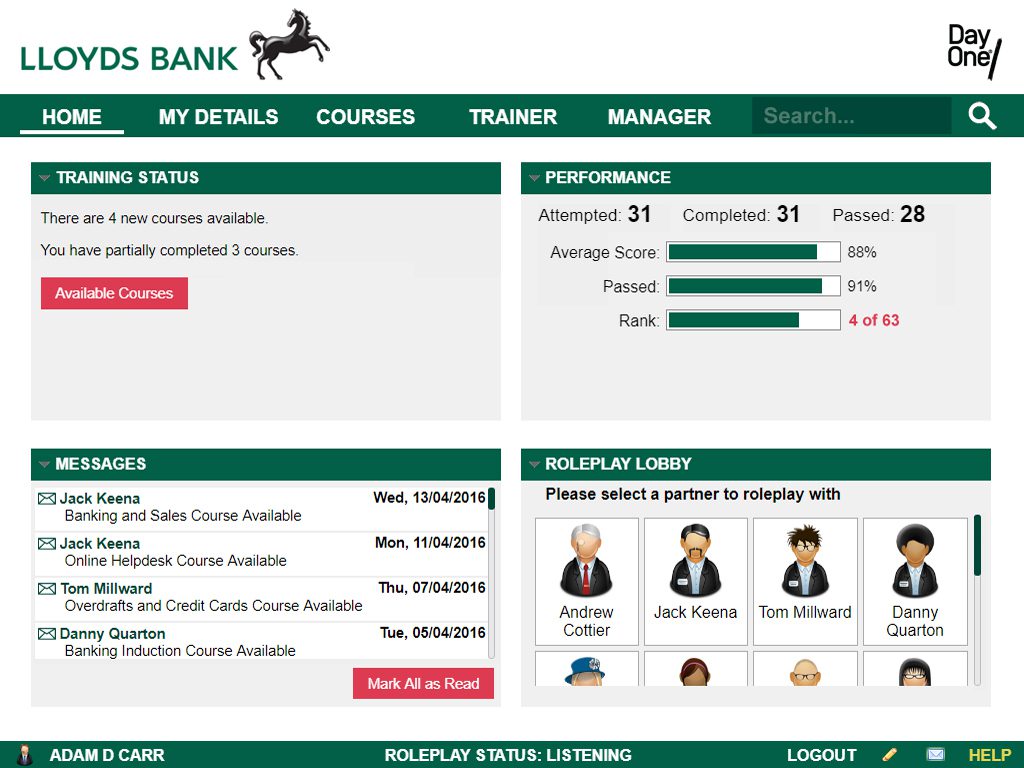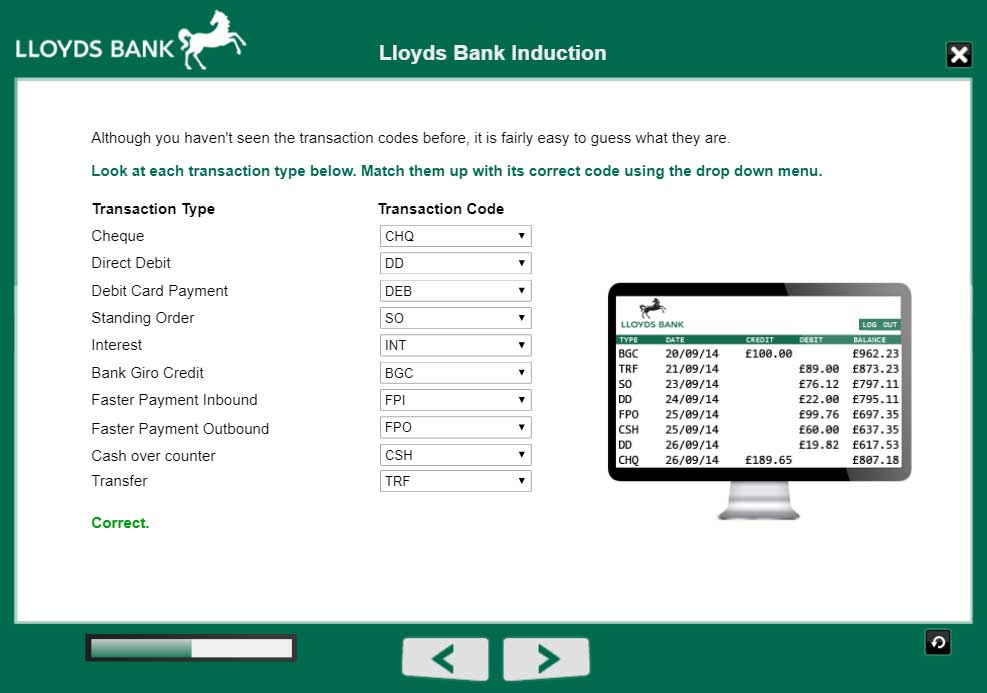 We started off by developing a software simulation training solution that would allow HBOS staff to get familiar with a practice system that looked and behaved exactly like the one they would be using.
After their initial training session on the new system, the simulated software was added to their desktops so they could practise key tasks on the new systems while still doing their day job on the old ones.
Learning new system software is not like riding a bike: if you haven't been practising, you will fall off. To ensure 'learning fade' wasn't an issue, we set staff an "Exercise of the Day" email to encourage them to do regular little bits of practice.
To meet the deadline, Lloyds had taken on extra staff (who also needed training on the new system) to cover the HBOS staff who were taken offline to learn the ropes of the new software. This meant that in the run up to D-Day our simulation software was being used by up to 600 delegates a day!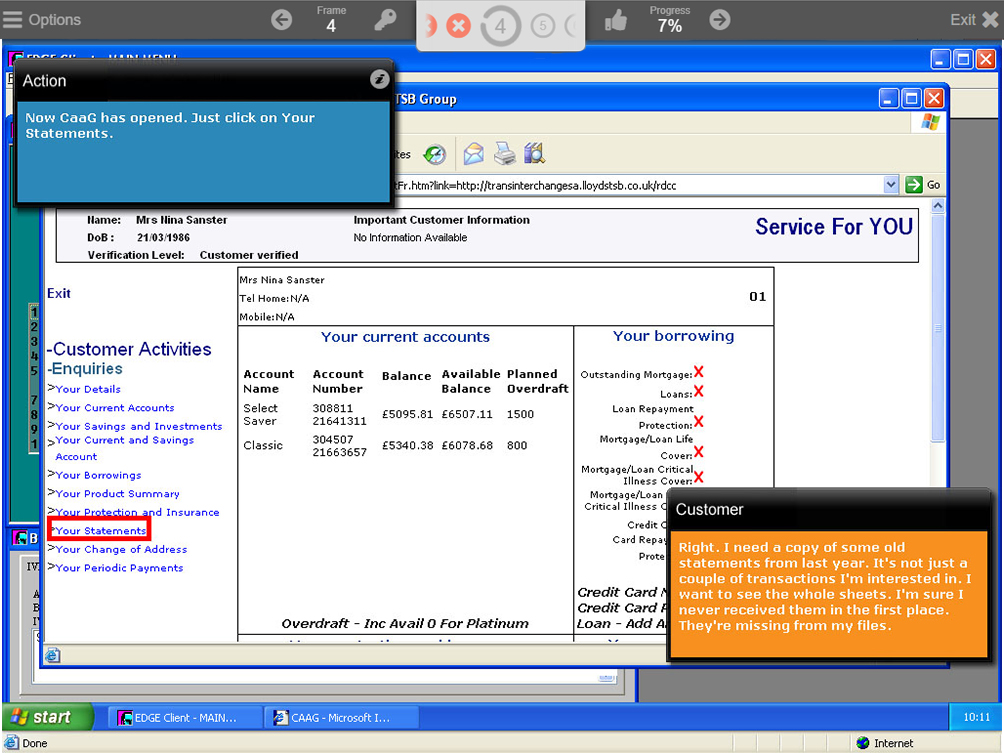 Our easy-to-access platform and highly realistic simulation software was integral to Lloyds' retail banking training plan as part of a blended learning solution.
By keeping the new software fresh in the minds of the advisors who would be using it ahead of the big switch, the contact centre advisors felt supported and confident that they could make a seamless transition to the new system without their customers even noticing the difference.
"At TSB, it's important that we all do business in the right way and part of that means meeting our responsibilities under UK Financial Services regulations – Our Day One training system for Mortgage Applications helps us do just that. Compared to the old training system, our new solution is like the difference between Night and Day."
DONNA LAIRD
Head of Learning & Development / TSB

Help with contact centre simulations or finance elearning? Can Do
Whatever your training requirements, the Day One team can deliver on them with a bespoke solution.
Want to learn more? Contact us for an informal discussion about your needs.