Interactive eLearning & MOOC: NHS Hospital & EU Partners
How we created interactive elearning, a MOOC and more for King's College NHS Hospital and its EU academic and health partners. Training frontline workers to support victims of people-trafficking.
Open Online Courses for Tackling Complex, Emotive Subjects
inHERE is a European Commission-funded initiative focused on the current refugee challenge in Europe.
At the implementation level, inHERE is run by partners from King's College NHS Hospital in the UK, Ghent University in Belgium, the Federal Department of Health in Belgium, and people-trafficking charity, Payoke.
Day One was brought in by King's College Hospital to create bespoke elearning solutions for training frontline workers at many levels in helping victims of people-trafficking with understanding and empathy, and giving them access to the best support services for their unique needs.
The challenge
inHERE strengthens knowledge sharing, peer-support and academic partnership to facilitate integration and access of refugees to education and public sector support services.
Much of the project focuses on improving care and support for undocumented migrants, asylum-seekers and refugees who have experienced sexual violence.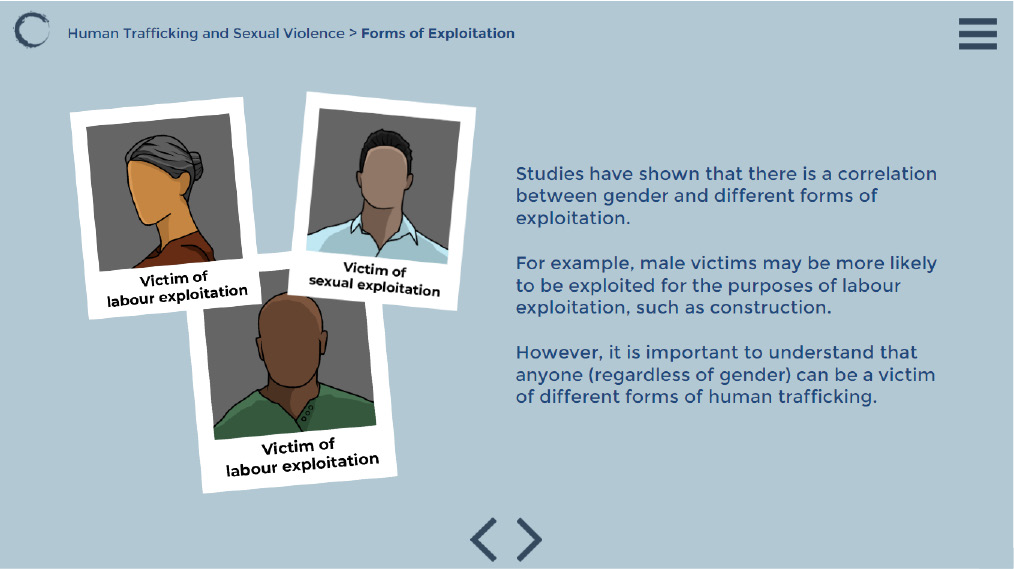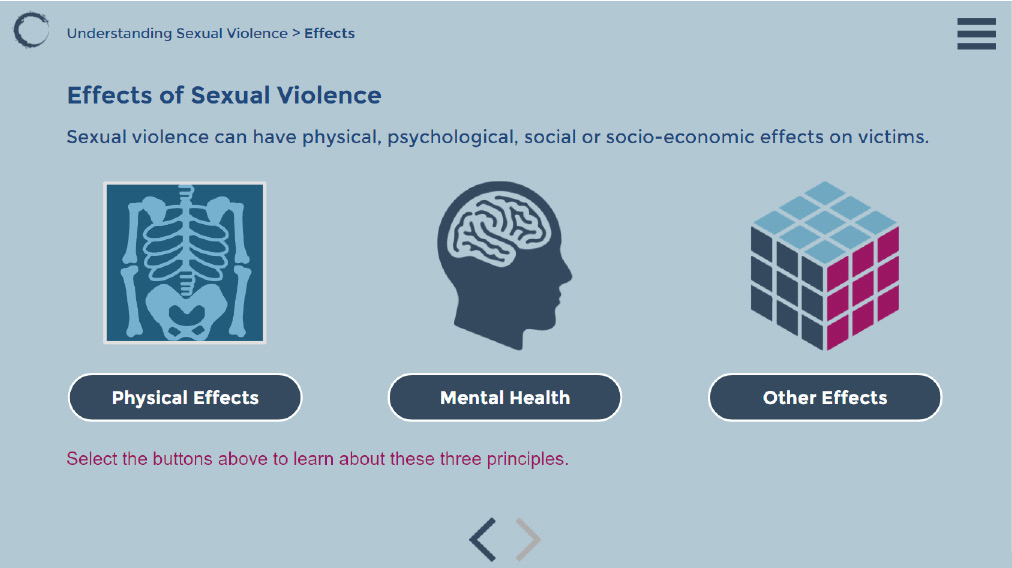 Creating elearning content around the support of such vulnerable people required a great deal of thought and tact, with extensive liaison with various subject matter experts.
The target learning population includes staff in sexual violence clinics and centres, the police, psychologists, trauma counsellors and other support-workers.
The Can Do
Working closely with the project partners, we created a MOOC (Massive Open Online Course) to be used initially in the UK, Ireland, Belgium, Italy and France, and translated into Dutch, Italian and French.
We developed 8 elearning modules that build knowledge around sexual and gender-based violence and the intersection with displacement, migration and insecure immigration status.
Case stories added context and emotive human detail to the modules, and we developed these as sensitive hand-drawn animated illustrations with voice-overs.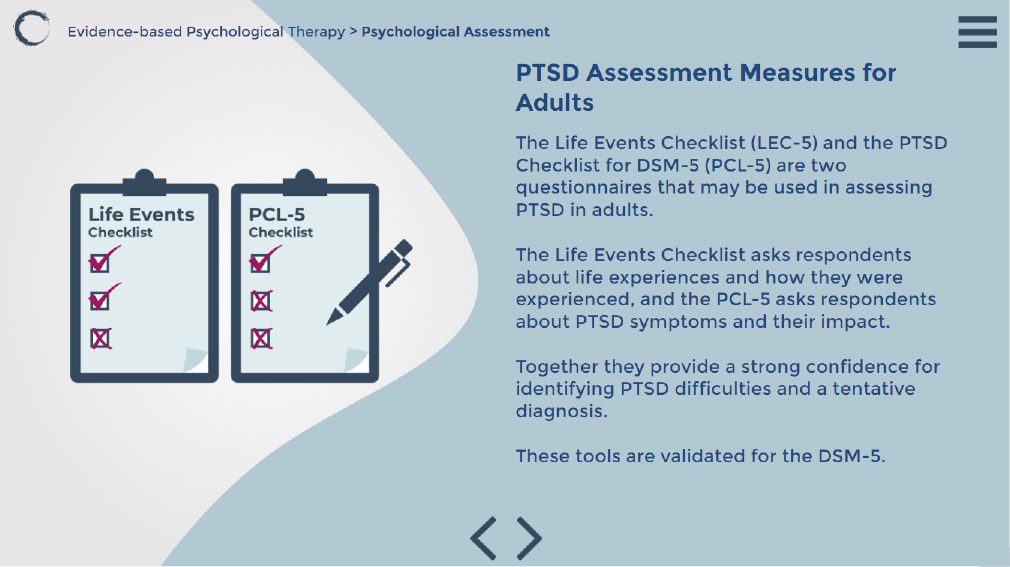 Self-reflection exercises, surveys and questionnaires all challenged the learners to think about their own prejudices or subconscious bias, and how their own background may influence their expectations around this sensitive and sometimes shocking topic.
The client verdict
"Very interactive, loved it! The presentation of the course is so appealing."
"You managed to make it interactive, so it was quite easy for me to keep my attention on the content."
"It was a good mixture to understand my own knowledge and perceptions to then ensure that I am self-aware before going into these situations."

Engaging eLearning and Software Simulations? Can Do
Whatever your elearning content or learning platform needs, the Day One team can deliver on them with a bespoke solution.
Want to learn more? Contact us for an informal discussion about your needs.
Related solution
eLearning Content Development
Related case study
NHS / Scottish Government