Hazmat Training - eLearning for Amazon
How we created Hazmat training for staff at Amazon fulfillment centres. Bespoke health and safety elearning focused on dangerous goods awareness for thousands of employees across Europe.
eLearning for HAZMAT Safety
Thousands of people work in Amazon distribution centres across the UK and mainland Europe.
In the midst of the Covid-19 coronavirus pandemic, the company needed to manage a huge increase in orders, while onboarding new employees and ensuring their health and safety.
So they brought in the Day One team to help.
The challenge
Amazon needed to deliver HAZMAT (hazardous materials) training to their pickers and packers at fulfilment centres.
Due to the importance of this dangerous goods training for employee health and safety, they wanted it to be much more than a compliance tick box exercise, and to engage staff so that the information was absorbed and retained.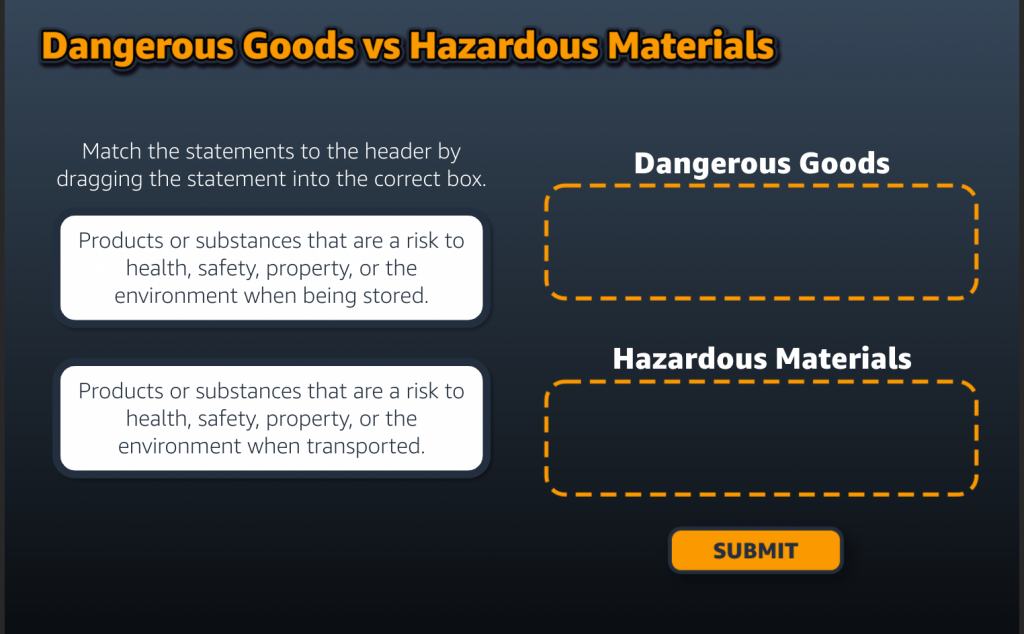 Their existing face to face training solution, despite only involving 30 minutes of content, was highly inefficient, as staff would need to be taken off the shop floor – leading to hours of reduced productivity.
Furthermore, this face to face training was not the most effective for learners, as it did not allow them to study the materials at a time and in a manner that suited them.
Amazon chose to work with us at Day One based on our presentation of high-level elearning design, showing innovative ideas without inflating costs. It represented a modernising change to their previous training style with a greater level of immersion and memorability.
The Can Do
We developed a storyboard in Adobe XD for collaborative feedback during the elearning development stage.
Pre-alpha versions of the content were given to the client to test on their in-house LMS, as well as the Kindle devices used by staff on the shop floor for feedback and tweaks.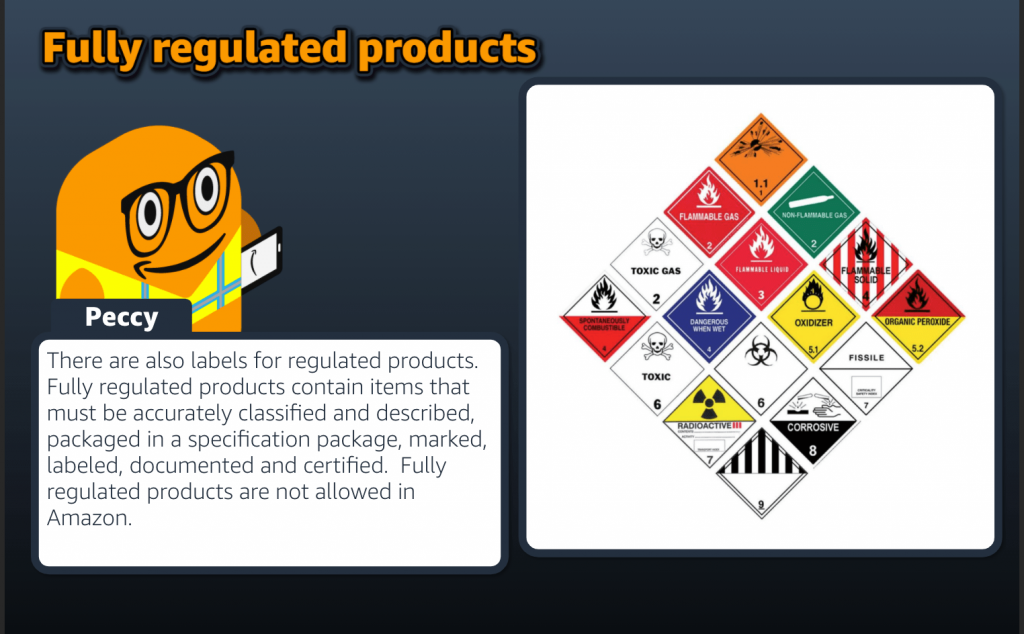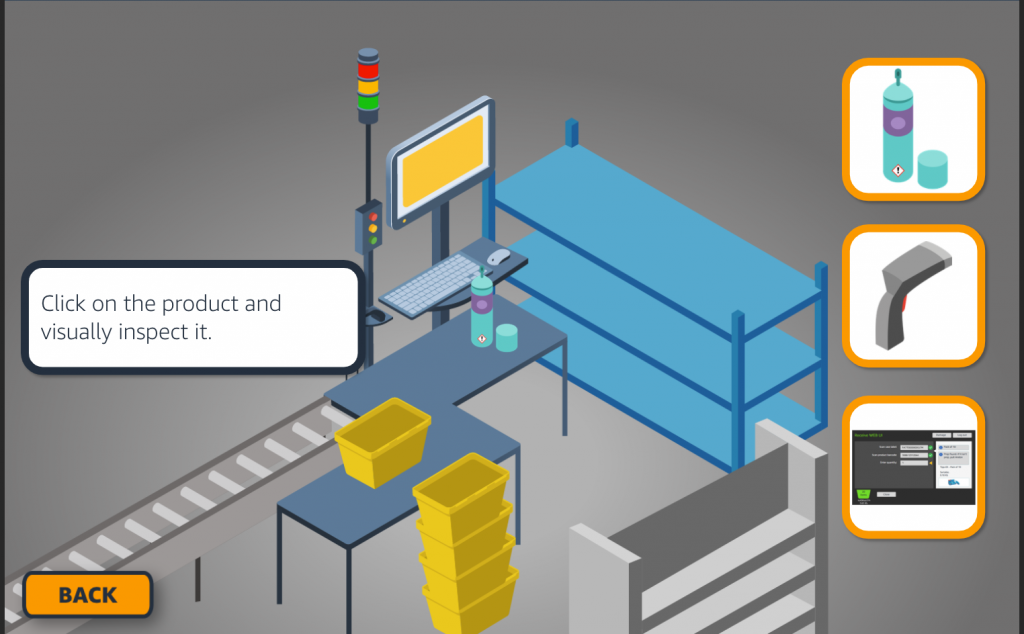 We developed SCORM content, all fully xAPI compatible.
The Hazmat training included a combination of games-based learning and microlearning content.
The client verdict
The mobile-friendly elearning allowed staff to in bite-size chunks when it suited them, causing less disruption and improving knowledge retention and learning outcomes.
Here are just a few examples of learner feedback gathered so far:
"Very nice with good visualization, easy to understand, interactive."
"Looks professional, responsive and smooth."
"It takes less time than presentational training, which saves time for operations."
"This kind of training is better and more interesting because it is interactive."
"Well thought, well–made training, engaging employees."

Help with microlearning and games-based learning to make training more engaging? Can Do
Whatever your elearning content or learning platform needs, the Day One team can deliver on them with a bespoke solution.
Want to learn more? Contact us for an informal discussion about your needs.
Related solution
eLearning Content Development
Related case study
Driver Safety Training – Air Products