Industrial Safety Refresher Training
How we're helping Thermal Fluid Solutions develop a Safety Refresher course using interactive elearning and incident-based scenarios for their global network.
Thermal Fluid Solutions are experts in the business of safety training for the unregulated but dangerous world of pressurised oil closed-loop systems used to generate power and heat in heavy industry.
Wanting to increase their global reach for training, they commissioned Day One to develop a Safety Refresher course for clients such as Pfizer, Norbord and Airbus.
The course includes a range of media and techniques including 3D graphics, video, sound effects and incident scenarios.
Our instructional designers and developers worked hard to really bring the content to life and to inject an element of urgency into the scenario aspect of the course where learners must complete a task in order to prevent a safety incident escalating into something much worse.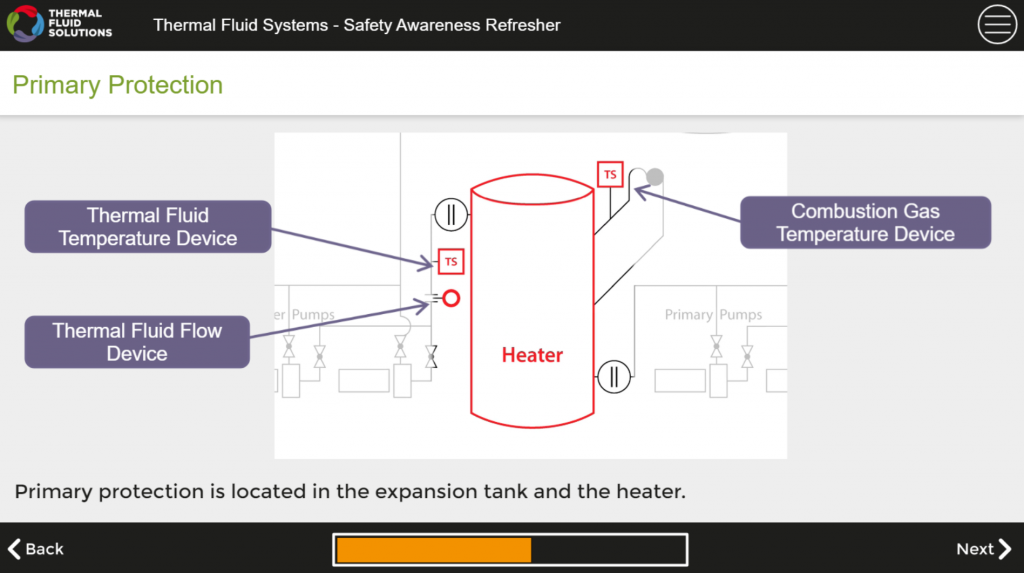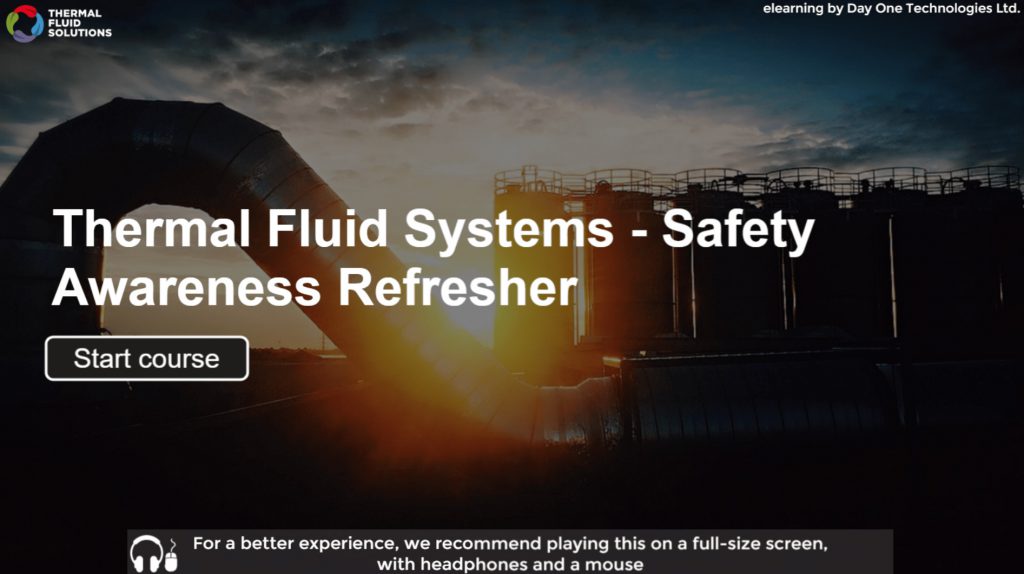 All aspects of the elearning simulations are designed in line with Thermal Fluid Solutions (TFS) existing branding, so that they fit seamlessly within their existing training solutions.
This new, interactive, incident-based elearning solution will support TFS to expand its Safety Refresher Training on a global scale.
eLearning for industrial safety training? Can Do
Whatever your elearning or industrial safety training requirements, Day One can deliver on them with a bespoke solution to help improve the necessary skills across your team.
Want to learn more? Contact us for an informal discussion about your needs.
Related solution
Simulation Training
Related case study
Scenario Based Training for BOC