Interactive eLearning Simulations for Croda
How we're helping Croda move from face-to-face onboarding and sales training to using interactive elearning simulations for their global supply chain.
Software Training for a Leading Chemicals Multinational
Croda is one of the world's leading chemical manufacturers, supplying ingredients to top brands across a range of industries, including Biotech, Pharmaceutical, Healthcare, Construction, Agricultural, Food, Transport Electronics and many more.
The company has offices and manufacturing sites across Europe, Middle East & Africa, Asia, North and South America, and Australia.
Croda called on us at Day One to modernise training in the use of their innovative Voyager software product, which their sales team uses for forecasting demand across a global supply chain.
Croda are demonstrating leadership in ethical business across all areas of their operations. This includes a commitment to being "Climate, Land and People Positive by 2030" and speeding a shift from traditional, face-to-face training in a classroom environment to using elearning is a key tool in this process.
eLearning will make onboarding and upskilling their sales staff not only faster and more scalable, but reduces the need to travel for group training.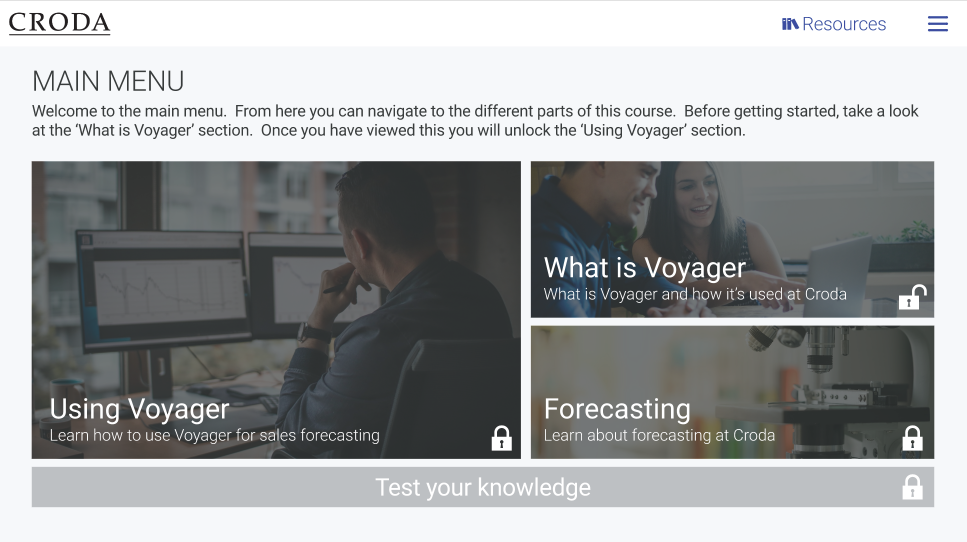 Software System Simulations
We created easy-to-use elearning simulations for their Voyager software product, guiding new and existing employees in using it for sales forecasting in a safe training environment.
Tests and Learner Analytics
There are tests on using key features of the software, so that learners can practise areas where they are less confident and trainers can identify knowledge gaps across teams and individuals.
L&D managers are provided detailed learner analytics.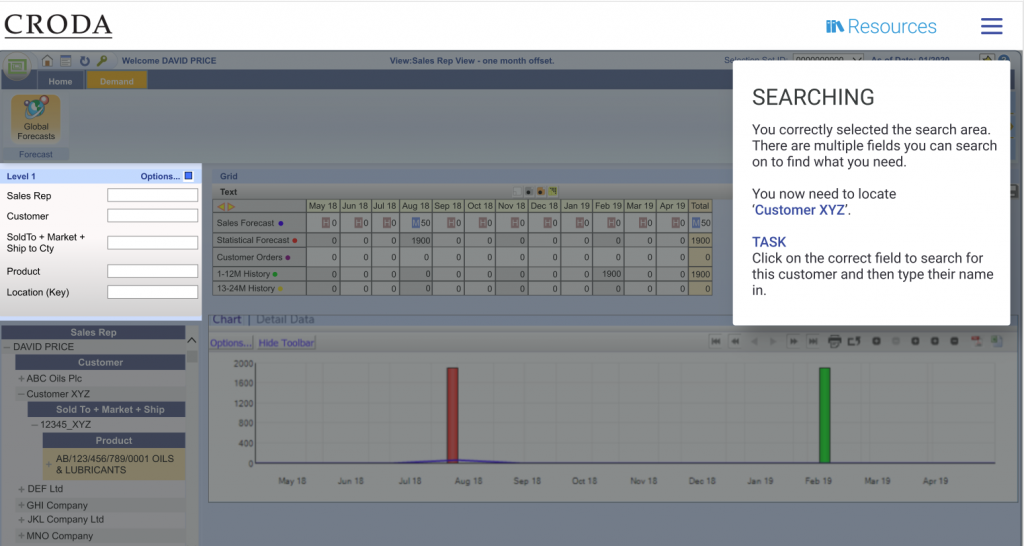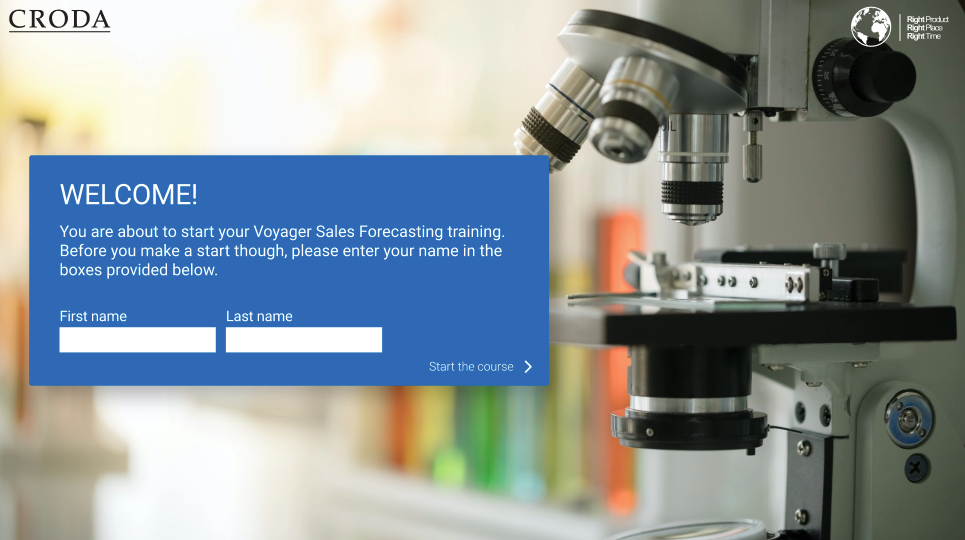 All aspects of the elearning simulations are designed in line with Croda's existing branding, so that they fit seamlessly within their existing training solutions.
This new, interactive, task-based elearning solution will support Croda teams in using Voyager to its maximum potential across a range of planning and forecasting activities.
"We've set ourselves some challenging commercial and sustainability goals for the decade ahead, and we're confident that the training solutions developed by Day One will help our teams to reach them.
The elearning content and simulations have already had some great feedback and we're excited to roll them out across our global workforce."
DEBBIE REED
Croda Business Support Manager

Related solution
Simulation Training
Related case study
Scenario Based Training for BOC