Interactive Training: Medtech eLearning for Linde
How we're helping Linde Healthcare to deliver interactive training for staff using their innovative therapy solutions.
Medtech elearning courses, product simulations and a bespoke learning management system.
Innovative Therapy to Improve Patient Care
Inhaled Nitric Oxide Therapy (iNO) is a modern, non-invasive therapy used throughout Europe in neonates with respiratory failure, and with patients undergoing cardiac surgery.
Linde Healthcare has developed a complete solution, INOmax® Therapy, for the delivery of inhaled nitric oxide, integrating a dedicated delivery system and support.
Practitioners need training in the operation of the delivery system to ensure the therapy is safe. Up till now this has been via a face to face training course, supplemented by videos. In the post-Covid era, an online solution is required.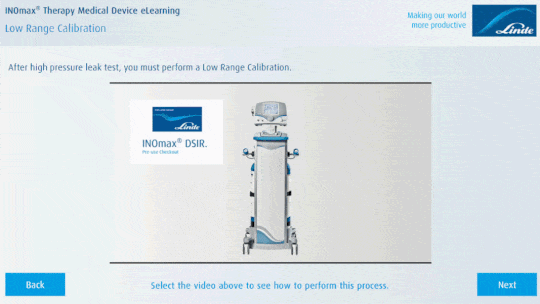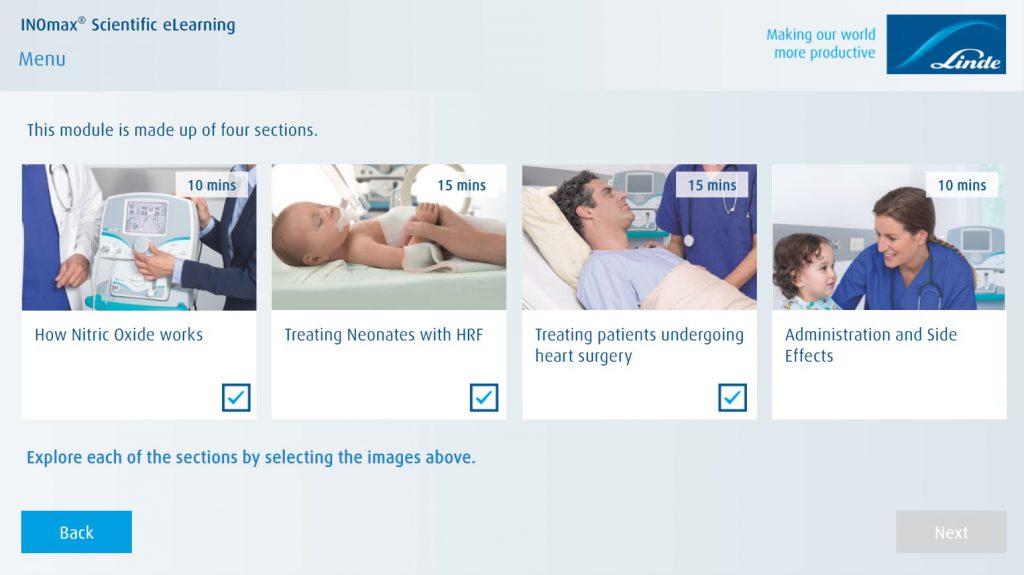 Global Training for Complex Organisations
Linde is the world's largest industrial gas company by revenue and market share, with key offices in the UK, US and Germany, plus bases worldwide. Their Healthcare division called on Day One as a trusted partner for elearning solutions, following successful projects for other another company within the Linde group.
The Solutions
Linde chose to work with us as we had demonstrated the ability to create multilingual content and systems to serve a complex international organisation.
We created a custom LMS and an elearning course explaining the history and science behind the development of the therapy.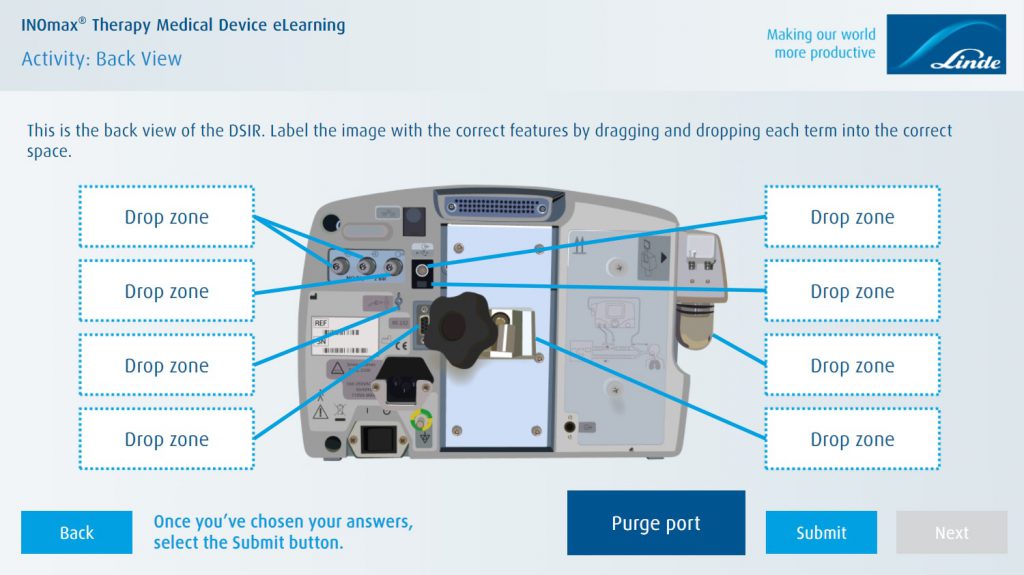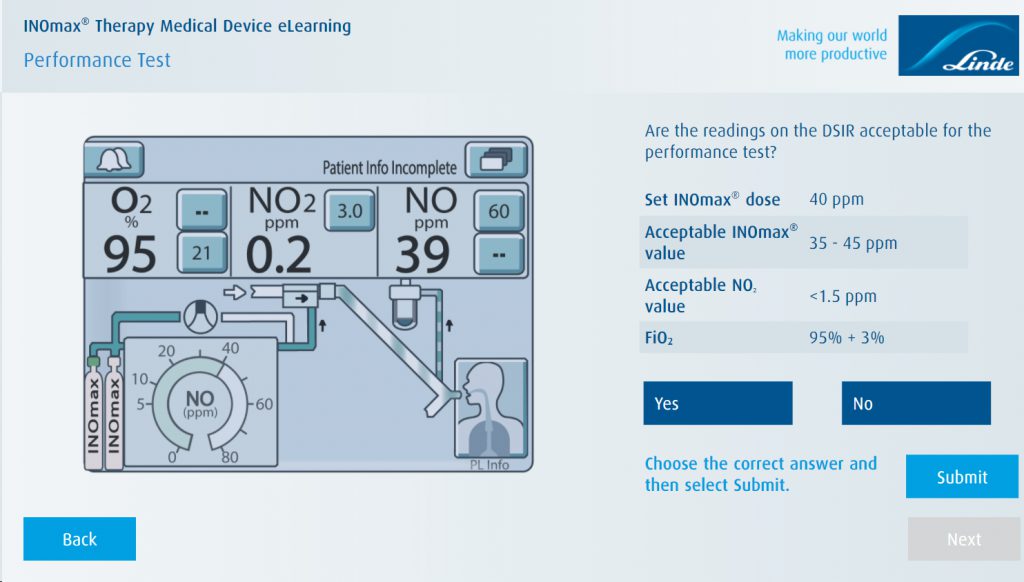 Product Simulations
Another course allowed the learner to interact with simulations of the processes and procedures necessary for the safe operation and delivery of the therapy.
Animations and simulations brought the subject to life and encouraged 'learning through doing'.
The client verdict
"Developing our new e-learning tool together with the Day One team was a great experience. With the constant focus on our customers, Day One helped us to offer a great training concept to our customers in Europe. During the development phase I appreciated especially the positive mind set of the whole team – they had always a very solution-oriented approach concerning my ideas and wishes, and found excellent solutions."
KARIN FRANK
Business Manager INOmax, EMEA Operations & Services – Linde GmbH

Engaging eLearning and Product Simulations? Can Do
Whatever your elearning or product simulation training requirements, Day One can deliver on them with a bespoke solution to help develop confidence and skills across your teams.
Want to learn more? Contact us for an informal discussion about your needs.
Related solution
Simulation Training
Related case study
Scenario Based Training for BOC