eLearning for Metropolitan Police 'Recruitment Advocates'
How we developed elearning for the Metropolitan Police Recruitment Advocates programme to improve access to training from under-represented communities.
Online Training for Diversity Programmes
The Met Police serve the Greater London region and have a target from the Government of achieving a certain level of staff from underrepresented communities by 2025.
New pathways into the police force have been created to enable both undergraduate and graduate recruitment routes, including various tracks for on the job training.
The Day One team was brought in to help elearning be part of their community engagement and training solution.
The challenge
The 'Recruitment Advocates' programme promotes police careers via the community – from people within and outside the police force.
eLearning is to be used as a tool for both awareness of routes into the force and as a guide for potential recruits to understand how to get involved and start the process.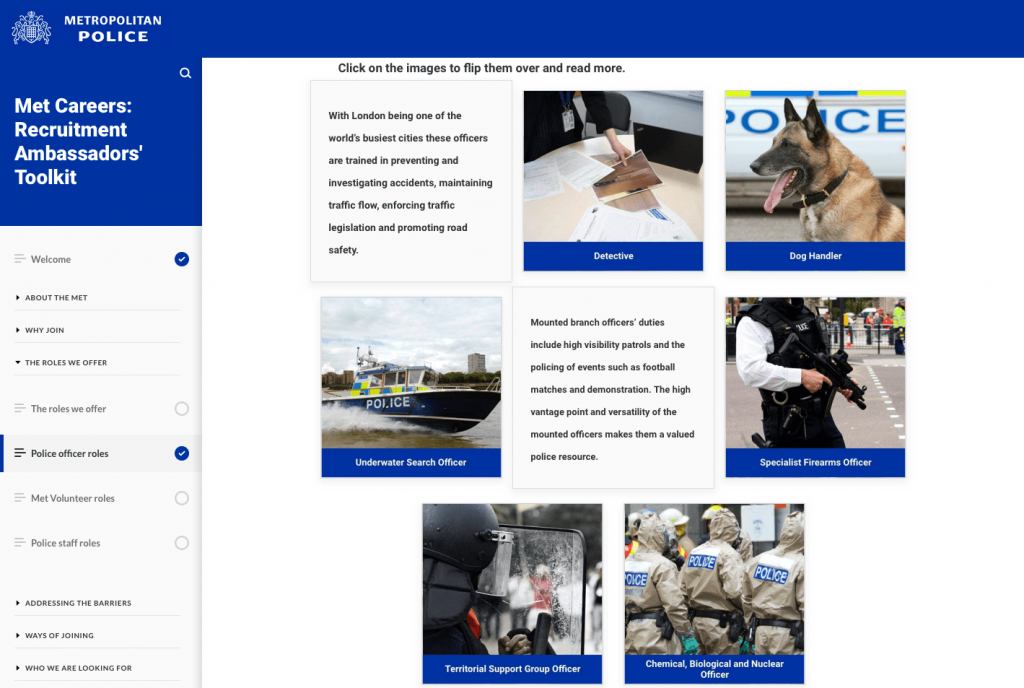 The content needed to be easy to understand for those with little or no previous knowledge of police recruitment and training procedures, and to be engaging in order to enthuse potential recruits.
The Can Do
The client chose Day One based on our innovative approach to the high-level design and showing a real understanding of their brief.
We developed a storyboard in Adobe XD for collaborative feedback during the elearning development stage.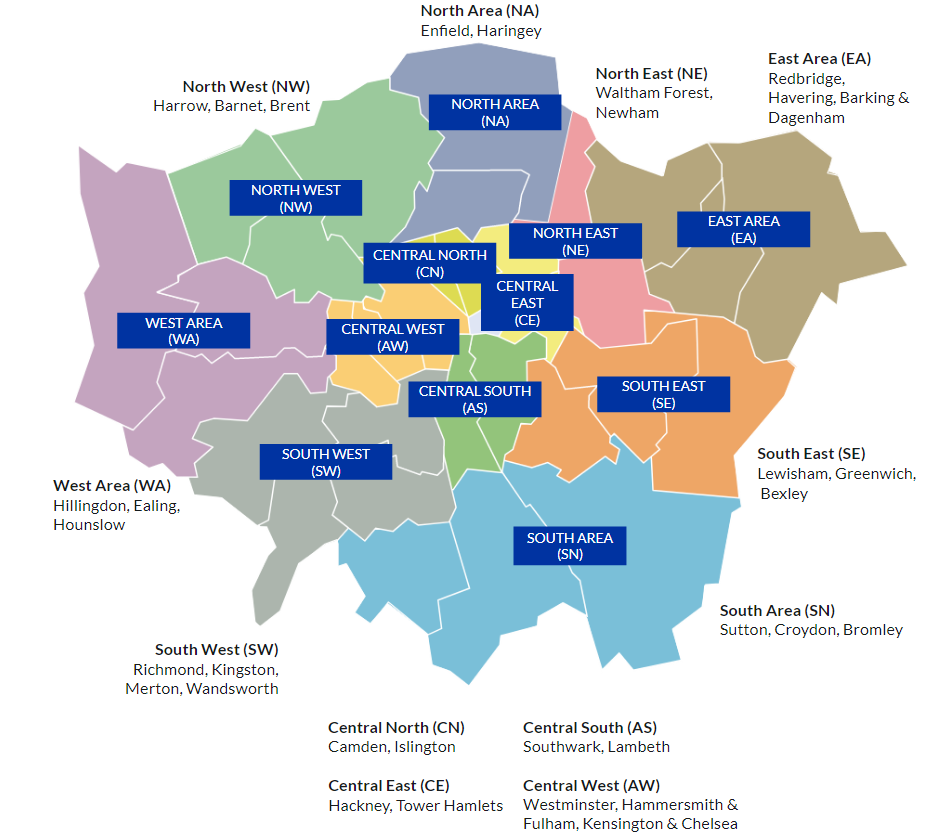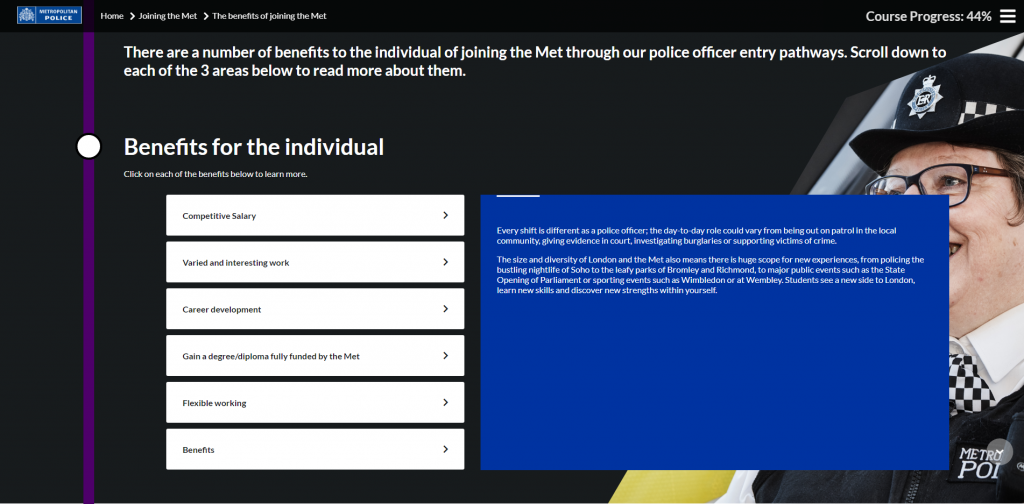 SCORM content was delivered via their in-house LMS, which was device-agnostic. The elearning was custom built from scratch to work well on any device.
The client verdict
The project required working to tight deadlines, and we were able to go from initial brief to delivery within just 8 weeks.
Here are just a few examples of feedback from senior-level stakeholders with the Met Police:
"This looks great. I very much like the journey theme with the underground pictorial. The whole journey theme links in with all of the language we use in recruitment for the candidate journey."
"Thank you for all your work so far. I am really impressed and the storyboard you have produced has exceeded my expectations."

Help with engaging elearning to get learners on board with your training? Can Do
Whatever your elearning content or learning platform needs, the Day One team can deliver on them with a bespoke solution.
Want to learn more? Contact us for an informal discussion about your needs.
Related solution
eLearning Content Development
Related case study
NHS eLearning – Scottish Government