3D Interactive Training for BOC
Engaging 3D interactive training and a custom LMS for industrial gas company, BOC.
Learning by doing for thousands of workers across multiple sectors.
eLearning, LMS & eCommerce – Integrated
Industrial and healthcare gases supplier BOC is one of the world's leading companies in its field, and the largest in the UK.
From this position of recognition and trust, BOC offer pressurised gas safety training courses to hundreds of companies and thousands of learners across the UK.
They wanted to make their training content more accessible and to grow their course sales revenue with an effective elearning ecommerce solution, delivered via a custom LMS. They also wanted the training to be more user-friendly and engaging by adding more interactivity.
So they brought in the Day One team to help. 
The Challenge
BOC already had a learning management system (LMS) in place, but it did not work well with their chosen ecommerce platform. It required learner details to be added to both platforms, leading to a great deal of frustration and wasted time.
As well as having the technical expertise required to deliver an integrated solution, we were chosen as their elearning supplier based on our understanding of their goals and our focus on customer service.
BOC wanted additional LMS and ecommerce automation so that their Sales team could concentrate on what they do best – sales.
There was also the feeling that the training content could be brought to life more, reducing the emphasis on theoretical background knowledge (the domain of the face to face trainers) and give the learners content that was just right for their needs – in the context of their own working environments. This would ensure that learners remain engaged and complete the course. 
The Can Do
We created a series of 3D interactive courses so that learners could explore an environment that made sense to them in the context of their day to day work.
The 3 courses were:
Cryogenics
The cryogenics training is used by companies from SMEs to large organisations in Healthcare, Food Manufacturing, University Laboratories and Hospital Trusts.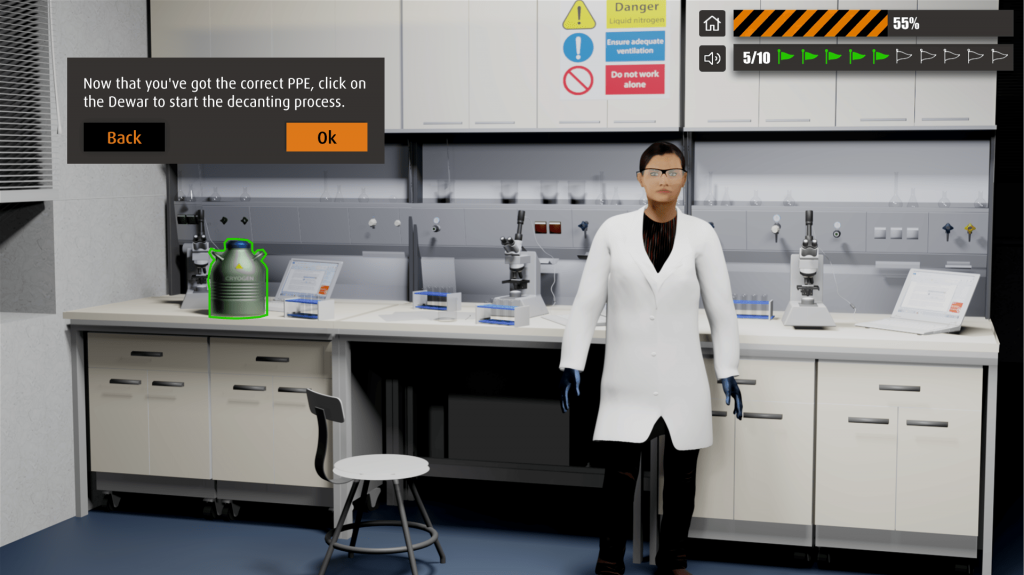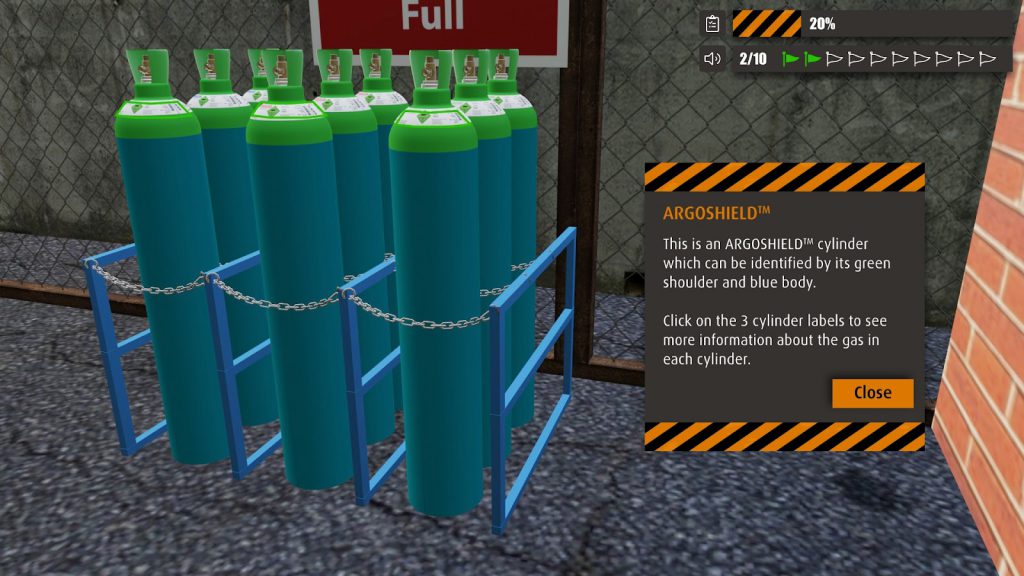 Compressed Gas Safety
This training is designed for workshops and industrial use cases such as welding, as well as laboratories and hospitals.
'SureServe' (Gas Dispensing)
This type of pressurised gas is commonly used in catering and hospitality environments, such as bars and restaurants, mobile catering, and hotels.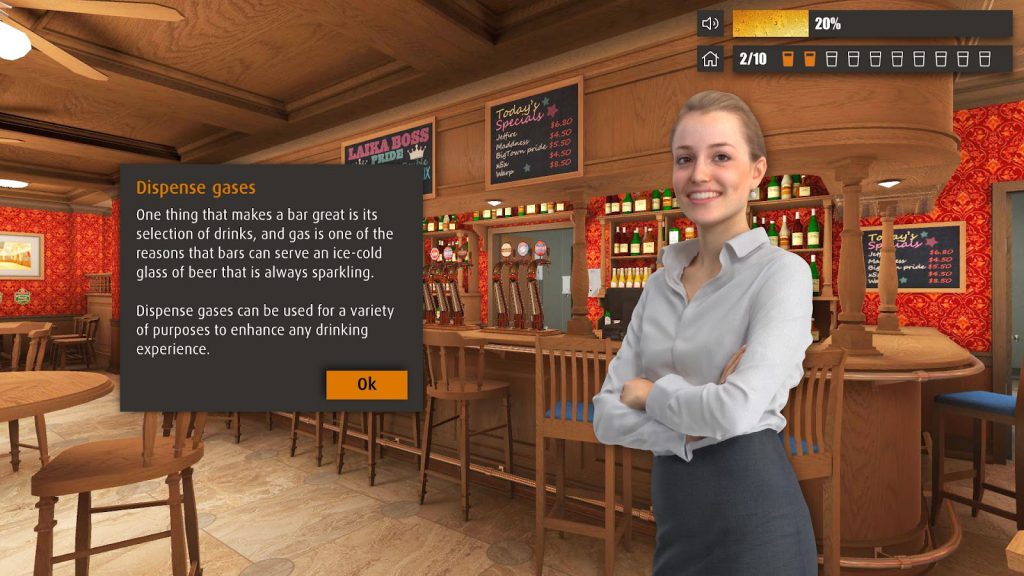 eLearning, LMS & eCommerce – Integrated
Hosted within a custom LMS, each of the 3 courses makes branching scenarios available, so that separate use cases such as Labs or Workshops can get to more context-specific content, having started on the more generic training.
For example, the Cryogenic course has branching specific to Supervisors and Employers that differs from that delivered to employees.
This higher level of relevance is already bringing high levels of engagement and great feedback from learners.
The client verdict
"Day One have produced fantastic 3d rendered scenario-based eLearning modules for us. The variation in how the module questions are posed helps to keep the learner engaged, along with a fun award system to assist the learner with how their own progress is going throughout the module.
The menu function and review panel provided us with a very simple way to review the material through development and enabled all stakeholders across our business to easily add their comments.
The personal approach has been greatly appreciated and has enabled our vision to be achieved.
We would definitely use Day One again to generate further modules to complement the ones already developed."
COLIN STEWART
PSO & Service Manager, BOC Limited

Want to make training more engaging through interactive content and Learning By Doing? Can Do
Whatever your elearning content or learning platform needs, the Day One team can deliver on them with a bespoke solution.
Want to learn more? Contact us for an informal discussion about your needs.
Related solution
eLearning Content Development
Related case study
Hazmat Training – eLearning for Amazon