Here we look at how to train a remote call centre team working from home by leveraging the latest technologies for system simulations and scenario-based training.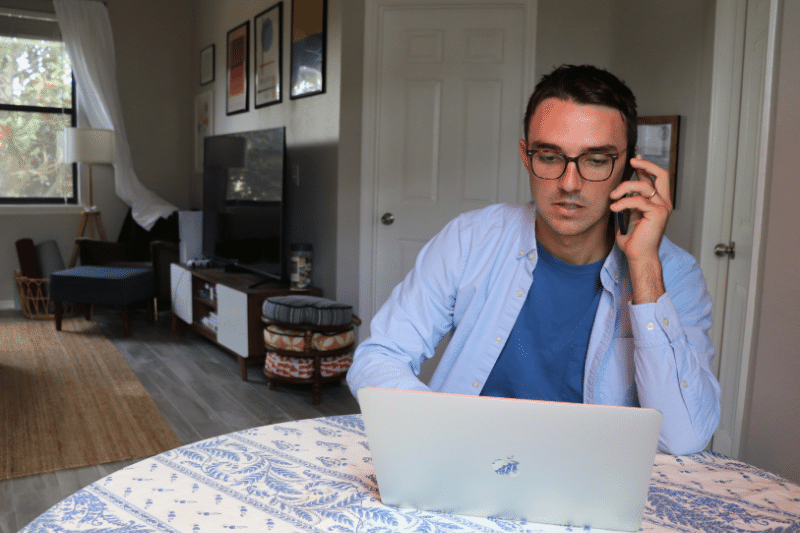 While there was already a trend towards geographically-dispersed teams and home-based working, the Covid-19 pandemic forced the closure of many traditional call centres. Even the likes of the NHS and major banks had advisors and call centre agents working from home, while at the same time getting to grips with new systems and processes.
Although in a lot of cases employees have returned to the office, many organisations have seen greatly increased efficiency – in fact, it's been shown that cloud-based call centre operations are 27% more efficient.
Access to more talent and improved staff satisfaction are also made possible by working with a remote call centre team. But how do you leverage these benefits while ensuring high-quality onboarding and ongoing staff training?
System Simulations
Call centre training has traditionally been quite resource heavy in its use of expert instructors and facilities. Instructor-led training (ILT) tended to be held in a classroom-style environment, while one-to-one 'buddying' would be used to practise common customer care scenarios or guide new hires in software and in-house systems.
When done well, system simulations allow access to guided training in software and tech that is as close to the real life environment as it can get.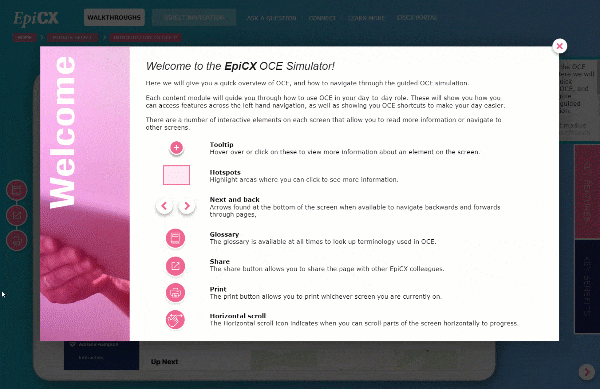 Delivered online, it comes without the geographical or time constraints of working with trainers in real time. Agents can practise skills and get to grips with software as much as they need to at their own pace before they are let loose in the live environment, and their progress is trackable, allowing trainers to offer guidance and support as and where needed via phone or video calls.
Scenario-Based Learning with eRoleplay
Traditionally, scenario-based learning within call centre training might have involved a face to face trainer or a peer running through a playbook of common customer queries and offering support in how to deal effectively with their questions or requests.
eRoleplay enables a call centre employee to practise desktop system tasks, while talking to a fictitious customer at the same time – a multi-tasking skill that takes time and repetitions.
Our own Dynamic Data solution within eRoleplay can generate a virtually endless number of scenarios for the learner to deal with, and score them against any key metrics, such as call time and effective resolution. This type of scenario-based learning keeps practice feeling fresh, as well as being highly relevant to the learner's role.
Peer to peer learning can be set up so that human feedback is given, with one person taking the role of customer while the other acts as the agent.
Culture Shift
While the latest technology can facilitate remote call centre training, it's important to remember the individual needs of your employees during both the onboarding process and ongoing staff development.
While you are less reliant on face to face instructor time, you'll want to consider the following:
Potential for feeling isolated – call centres often foster a great deal of team spirit, so you'll want to facilitate peer to peer conversations, as well as regular voice or video calls with trainers so that employees feel supported.
Learner analytics – without constantly seeing and listening to the way an agent interacts during a customer interactions, it's important to check in on individual performance data, schedule one to one check-ins, and also to look at group data across each part of the training so that you can identify potential content improvements.
Access to real-time support – while online training is convenient for the learner and reduces the need for trainers and other subject matter experts, you'll want to ensure that these people are available for employees to call on – ideally in real time and not just via email or the periodic catch-ups and appraisals. Using a messaging app like Slack for instant messaging and video call software like Zoom should be encouraged.
Our call centre training solutions have been used by large organisations to get thousands of learners up to speed quickly and effectively. They work for any sector and are hugely scalable – ideal for teams of remote-workers.
Would you like to discuss your own needs around training a remote call centre team? Feel free to contact us for an information discussion about your organisation and its goals.