If you're responsible for contact centre performance, there are endless data sets to analyse and areas to improve in order to get the best from your team. So, which are the numbers to focus on?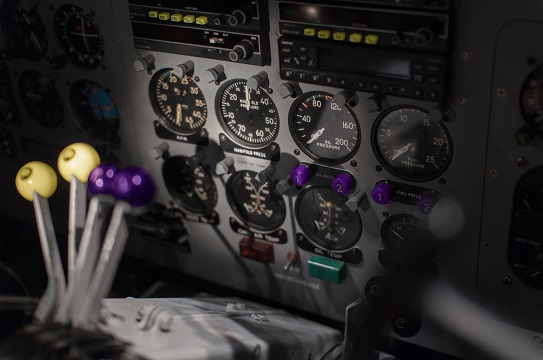 We looked at advice and research from a range of industry experts and influencers, as well as building on the call centre insights from our team members who have decades of combined experience working for some of the biggest brands in the UK and Europe.
Whether you're involved in outbound sales or inbound customer service and sales enquiries, here we list some of the top contact centre performance metrics that matter, yet are often neglected.
1.  First Call Resolution
We've all felt the frustration of speaking to an agent who doesn't have the information at their fingertips in order to help with your enquiry. This is a key contributor to customer satisfaction and according to a poll by Call Centre Helper 61% of contact centres use one or more methods to gather data on First Call Resolution (FCR).
The most surprising finding was that 39% of contact centres don't measure FCR at all!
Of those that do measure it, 'No call back within a given time frame' was the most popular method (28%), followed by "We ask the customer" (24%), 'Repeat contact reason shown in the CRM' (15%) and 'Post-call survey' (13%).
For contact centre managers looking to establish a culture of empathy and a human approach to service, 'Asking the customer' if their issue has been resolved seems like a no-brainer and should be a key element of contact centre training.
Prioritising Average Handle Time and Calls Per Hour is likely a major reason for asking the question not being part of existing routines, but by placing FCR top of your list, you'll learn more about customer needs and problems, and reduce much of the need for post-call systems, surveys and further action.
You'll be able to build a better picture of what systems or agent knowledge / access is holding them back from a successful first call resolution and address those barriers with improved systems and / or agent training.
2.  Agent Attrition
Your staff are likely your biggest asset and your biggest expenditure in a contact centre, so measuring agent attrition rate and seeing it as a key performance indicator (KPI) for managers could greatly impact the long term health of your business.
According to Accounts & Legal, the average cost of replacing a member of staff is £12,000, and even for high-turnover roles in retail and customer service, the cost is 16% of annual salary, so over £3,000 to replace someone on £11p/h.
Furthermore, it's hard to quantify the cost to a business of the causes and effects of staff leaving, and the brain-drain of knowledgeable agents leaving your team.
Being able to keep skilled and experience contact centre agents will have a knock-on effect for all your other KPIs, so good management in:
welcoming team members with good training
supporting their knowledge and skills development
recognising & rewarding good performance
incentivising excellence
will all help you to reduce agent attrition and reduce costs, while improving your overall contact centre performance.
3.  Customer Satisfaction by Channel in a Multichannel Contact Centre
Being available across a range of channels enables your customers to get in touch in the way that suits them best.
For example, according to research by eConsultancy, website visitors will often appreciate Live Chat for a range of reasons, including feeling that they can get questions answered immediately (79%) and because they can multi-task during the conversation (51%).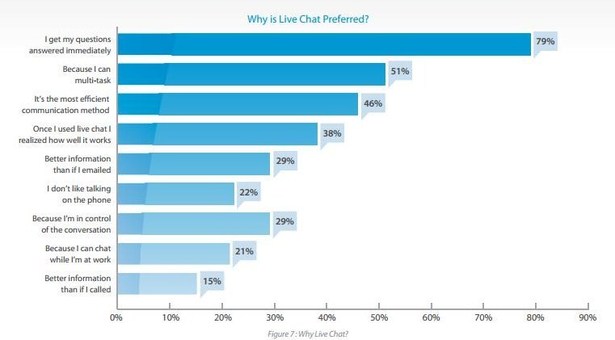 A modern contact centre may offer customer service and sales support through any combination of Telephone, Live Chat, Social Media, Post, Email and more.
The choice is great for customers, but don't make the mistake of lumping customer satisfaction data from all these channels into the same bucket.
The preferred / most appropriate channel will often vary according to the nature of the enquiry and your customer demographics.
For complex or high-value enquiries, customers have a greater preference for phone calls over live chat.
The older your customers, the less likely they are to use the latest communication channels and the less likely they are to be satisfied if they do.
For example, this research by Smart Insights showed a distinct decline in use of and satisfaction with Live Chat as a channel among older age groups.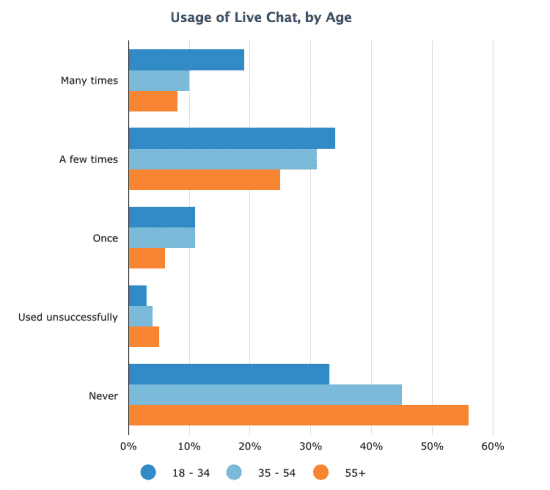 Clearly, customer service is given and received / perceived differently by channel and demographic, so measuring customer satisfaction by communication channel is important.
This will help you to identify where to steer your customers depending on their profiles and the nature of your business, and also to identify systems and knowledge / training gaps to address in relation to each channel.
Are customers less satisfied following Live Chat contact vs email? Drill into the reasons and you can improve training for agents on Live Chat, assign the responsibility to different staff, or even drop the option from certain sections of your website if other channels are more appropriate.
In Summary
Contact centre performance metrics are often focused on speed and throughput. However, we've often seen this done to excess and without an understanding of the knock-on effects for other areas of the business, like Agent Attrition.
Drilling deeper into some of the less-discussed metrics, like the 3 above, and developing a greater understanding of the driving factors could bring noticeable improvements to your staff and customer happiness, while generating new efficiencies in speed and cost reduction.
Want to learn more? Read more about how we help companies to improve across a wide range of metrics with our true-to-life contact centre training solutions, or feel free to contact us at Day One for an informal discussion about your needs and goals.