Here we look at why elearning is best for financial services training to help deal with the unique legal, technological and security challenges faced by companies in this industry.
The banking and finance sector is rightly one of the most highly regulated, which makes thorough, up to date staff training essential to ensure compliance. And the penalties that can result from non-compliance with industry or legal guidelines can be crushing.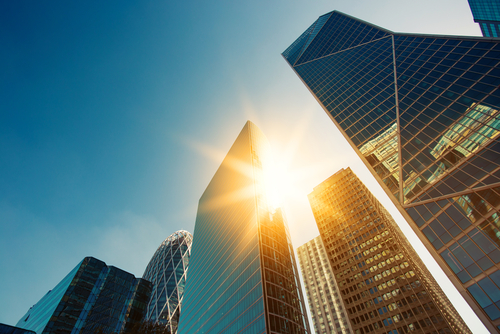 Law and Cyber Security
As the nature of banking, finance and insurance changes so fast, training delivery needs to somehow keep pace. In addition to new legislation, such as the recent GDPR and laws related to Anti-Bribery, Equality and Money Laundering Prevention, training also needs to reflect the latest industry technologies that can have a major effect on compliance.
When it comes to cyber-security, hackers have most to gain by targeting Finance companies, which makes training in the latest threats, software and best practices important to help avoid the high profile security incidents that had such a huge affect on even the largest financial services companies over the last few years.
IBS Intelligence reported that cyber attacks on finance houses have tripled over the last 5 years, while Information Age reported that attacks had risen 80% in 2017 compared to the previous year.
As well as the potential for catastrophic business consequences, several leading UK banks have experienced real disruption, with Lloyds Bank's online banking services unavailable for many customers for two days last year, while they and six other major banks experienced a coordinated series of cyber attacks in November last year, as reported in this Financial Times article from April 2018.
A fast changing legal landscape and the growing threats (as well as opportunities) associated with new technologies are just two of the key reasons why elearning can be particularly beneficial for financial services training.
Easy Roll-Out & Access to Training Materials
Many financial services companies have a large, disparate workforce spread across multiple offices – even multiple countries. This can make the roll-out of new training content expensive and often logistically complex.
In contrast, elearning offers the opportunity to deliver training to anyone anywhere with an internet connection. The cost of creating standard training content is comparable with that required for traditional materials, while they can then be made available at virtually no-cost.
Reducing Costs with eLearning
To make face to face, classroom-based training a viable option, staff need to be gathered into the same space at the same time. This results in both a loss of productivity during training and travel time, as well as the costs involved in travel and possibly even accommodation. These costs are in addition to the hire of an expert trainer.
With elearning on the other hand, training can be accessed whenever is convenient – in or outside business hours, even when on the road. The learner can use the materials at times least disruptive to the business.
There are of course optional costs involved in the set up and running of technologies to host and administer content – usually a learning management system (LMS). However, the tools offered by a good LMS include course attendance and completion data, group and individual learner analytics, and more functionalities that can greatly reduce the amount of admin required of HR / L&D teams.
Assessment, Analytics & Engagement
With elearning it can be much easier to check for and test the comprehension of learning materials, rather than checking for attendance / non-attendance that is often the only tangible end result from a traditional training session. When process or behaviour change and compliance with finance industry guidelines or legislation is important to prevent human error and the potential heavy fines and / or negative PR that can follow, many financial services organisations see elearning and learner analytics as a essential part of Risk Management, as well as Staff Training & Development.
The ability to brand your content and the delivery process can help your learners to feel that it is integral to their work, rather than a tedious box-ticking exercise that is not relevant to their day to day work.
Because lack of adequate training for onboarding and ongoing development is one of the top reasons for skilled employees to seek a new job, making learning that is available when and where it suits them can also be a great way of improving Staff Retention.
---
Day One Technologies have helped many of the largest financial services companies to improve the effectiveness and efficiency of training delivery with elearning content development, bespoke LMS, and system simulations.
We have worked with the likes of TSB, Lloyds Business Banking, Co-operative Bank and Halifax. Browse details of out finance elearning solutions or if you'd like to see how we could do the same for you, why not contact us for an informal discussion of your needs?