We were delighted to learn that our elearning work with the amazing charity, Tommy's, was Highly Commended at the 2022 Third Sector Awards in their 'Breakthrough of the Year' category.
Tommy's is the largest UK charity in the field of pregnancy complications, premature birth, miscarriage, stillbirth, and neonatal death.

Their work centres on research, prevention, advice and support for families experiencing these issues.
The Third Sector Awards is an annual gathering for voluntary organisations of all sizes in the UK, including the people who work for them.

They get together to share insights and celebrate their work and the difference they make to society.
The project
Since 1992, Tommy's have campaigned to break the silence around baby loss, which impacts 1 in 4 pregnancies in the UK. Baby loss has a devastating impact on parents and 20% of people who experience a miscarriage are still battling PTSD symptoms 9+ months later.
We began working with Tommy's as they began designing a revolutionary training and support package to help employers support their employees through any pregnancy journey, and especially those that tragically end in loss.
A unique elearning portal for training line-managers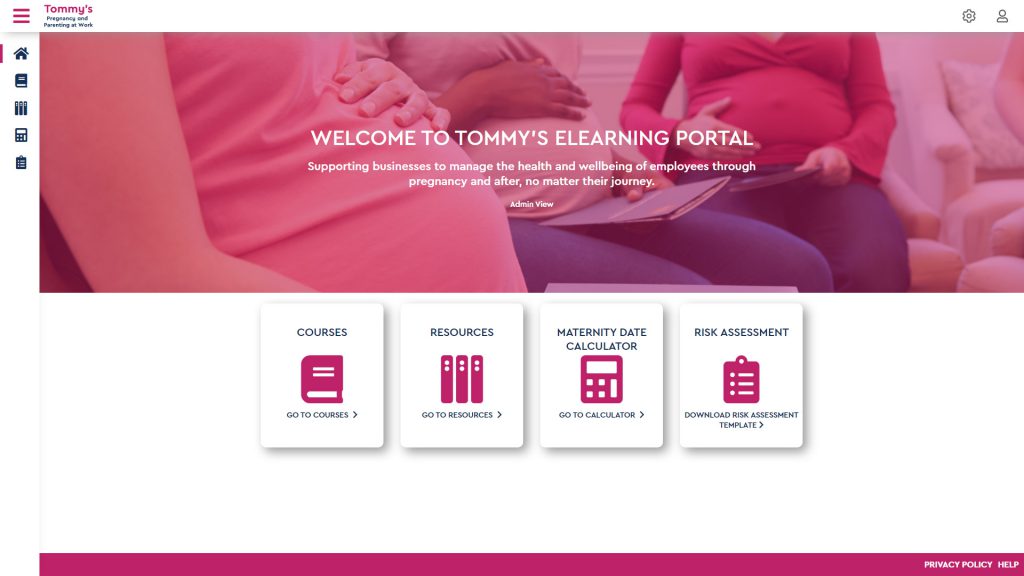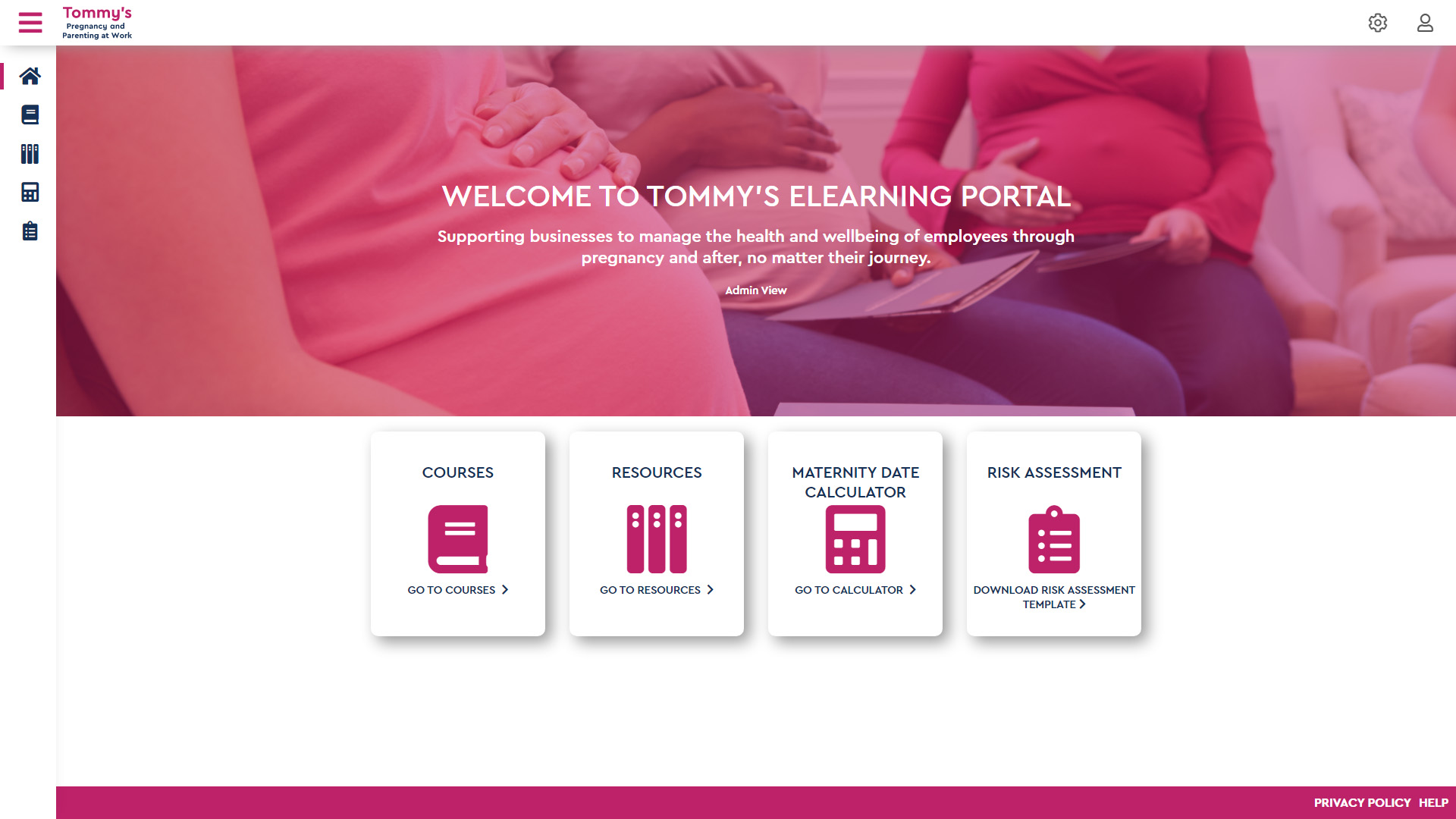 We created a suite of unique elearning and resources for workplace managers, which was designed in conjunction with parents, experts and cross-sector organisations.
We also created a Learning Management System (LMS) that was branded and customised for Tommy's, along with elearning modules on Pregnancy and Employment.
The key elearning content for management training included:
'Pregnancy at work / return to work' – a guide for line managers of pregnant employees and their partners
'Pregnancy Loss' – the legal position, and how to communicate and manage pregnancy complications or loss with empathy. How to best support the pregnant employee.
Separate learning materials were designed for UK and international audiences.
Client and end-user feedback was extremely positive, and major brands signed up for the training within 3 months of launch, including Bupa, Santander, Arqiva and Virgin Red.
A year on from launching the elearning portal, Tommy's are using the suite of training materials to drive national conversations, equip thousands of managers to have vital conversations about baby loss, and transform the support of parents in their journey.
Learn more about our work with Tommy's here on our case study page.